This year, European companies are putting aside an average of 25% of their IT budget for cloud services. Moving to the cloud has many benefits for businesses, however, cost savings are always high on the agenda when businesses are considering interesting in the cloud.  With this being said, lifting and shifting poorly optimised workloads to the cloud can actually be more expensive than on-premises infrastructure, especially if they are not managed correctly.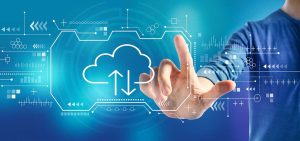 Review Workload Architecture
The quickest way that a company can move to the cloud is by a lift and shift migration. This is where a copy of an existing application, data or workload is moved to a CSP. Although this method is fast and simple, it does not make the most of cloud innovation and often results in higher-than-expected monthly bills with no real cost savings over time.
Businesses should consider refactoring their workloads in order to make the most of their cloud investment. This means that the business can make use of the innovations within cloud technology and effectively optimise their workloads.
Make Use of Reserved Instances
If a business can be accurate when forecasting their compute  capacity, they can reserve this capacity to receive a large discount. With Azure, businesses can reserve instances for 1 or 3 years and pay for this usage up front. If the business uses more than they have reserved, they simply pay for the excess with pay-as-you-go pricing
Shut Down Unused Resources
One of the best benefits of cloud services is that you only pay for what you use. But, this can be a doubtful advantage, as if businesses leave resources running whilst they are not being used, it can be a waste of money. Some of these resources may include idle virtual machines. Thankfully, with Azure Advisor, businesses can get recommendations on which resources can be shut down, and the cost savings of each.
Right-Sizing VMs
It is vital that businesses us Virtual Machines with the correct  compute capacity and performance. Azure has many different VM options available, so businesses should test multiple VMs to find the one most suited to their workload. In order to get the most value from a VM, ideally it is utilised as close to 100% as possible. These analytics can be tracked using the Azure Monitor.
Use Tiered Storage
Although cloud storage has a low cost per GB, over time, data storage can become a significant component of your cloud bill. Azure Blog Storage can be used to prevent this. It provides different storage tiers (Premium, Hot, Cool & Archive). The premium tier is used for data that is accessed often. Archive data is used for soring data that is hardly accessed.
Businesses can save costs by optimising their storage between these tiers. It is also possible to automate storage tiering to constantly optimise storage costs.
Implement Cost Controls
It is advised that all businesses configure costs within Azure Cost Management. Not only does this allow you to proactively manage costs, it can also help with forecasting usage and associated costs in the future. You can also setup notifications if it looks like you may go over budget.
Keep Your Cloud Workloads Secure
A  poorly secured cloud server can be hacked.  The cybercriminal can then use the VM to mine cryptocurrency, leaving the business with a massive usage bill. It is recommended that they implement security controls with the support of a cybersecurity professional.
Need IT support?

Get in touch now to find out how we can help your business