Could your company benefit from hardware as a service in Cloud computing? A guide from Cheeky Munkey explains the benefits of HaaS as an IT solution.
What is hardware as a service in Cloud computing?
Hardware as a service (HaaS) in Cloud computing is a computer hardware solution in which a business assigns the responsibility of replacing, updating and maintaining their computer equipment to a third party.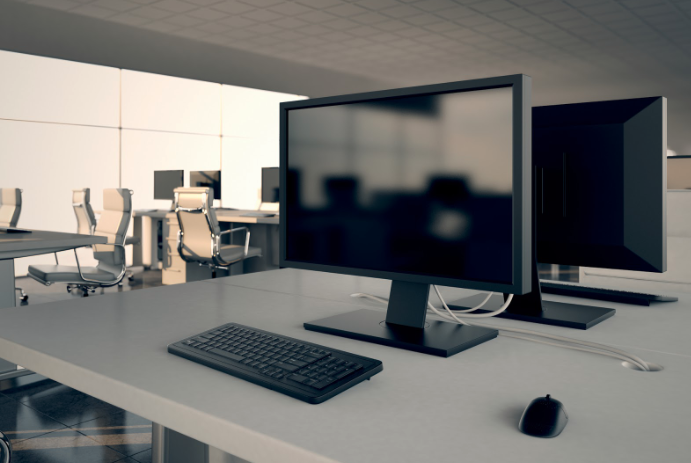 This third party – the HaaS provider – supplies all technology necessary for the running of the company. IT hardware provided can include:
Laptops

Tablets

Servers

Helpdesks

Workstations

Routers

Switches

Wireless devices
The HaaS provider also ensures business compliance on the company's behalf by checking that all their licensing is up to date.
What are the benefits of hardware as a service in Cloud computing?
IT technology does not last forever. The majority of modern businesses rely on computers in order to fulfill their day to day business requirements and these require regular replacements and updates in order to prevent your IT solutions from becoming IT problems.
Computer hardware that is old, slow or not functioning properly can cost you a considerable sum in terms of IT support fees as well as the costs of replacement hardware if required. The impact of these replacements on business profitability are not to be underestimated.
Though less immediately apparent than the cost of replacing IT hardware, the hidden expenses of wasted time and loss of productivity in a company as a result of poorly functioning computer hardware are also significant.
Hardware as a service in Cloud computing is a means of avoiding all of these setbacks for streamlined and productive business function. It represents a means for companies to acquire hardware of the calibre they need without paying large upfront costs.
Who needs hardware as a service in Cloud computing?
There are few companies who would not benefit from hardware as a service.
The option of HaaS is particularly invaluable to small to medium businesses who may not be able to afford to buy and maintain or lease hardware.
Hardware as a service enables SMEs to use the most updated computer hardware without having to purchase it or bear the ongoing costs of IT support for SMEs in order to keep it functioning.
Larger companies may find that using a HaaS provider is preferable to sourcing, buying, maintaining and replacing large amounts of technology.
It simplifies the process and ensures that responsibility for IT systems has been delegated to professionals, rather than falling on employees.
Far from a one-size-fits-all approach, the service offered by HaaS providers is also highly customisable. The needs of every business are different and providers of HaaS will cater to the hardware requirements and budget of each individual company to ensure the best possible service.
At Cheeky Munkey we provide hardware as a service in Cloud computing to a diverse range of companies in London and throughout Hertfordshire from our base in St Albans.
We're partnered with suppliers that enable us to supply hardware solutions to meet the needs of any business, however complex.
If you'd like to discover how our HaaS service would benefit your company, please get in touch and one of our team of experts will be happy to help you.
Need IT support?

Get in touch now to find out how we can help your business