Looking into an IT auditing service? A guide from the team at Cheeky Munkey discusses IT audits and why your company probably needs one.
IT audits: what are they?
All modern businesses require a well-functioning IT system in order to run successfully. Consider the position your business would be in if the security of your computer systems were compromised.
In such a situation, not only will your company have lost valuable information but you may also be left facing penalties for a breaching the General Data Protection Regulation (GDPR) and failing to protect the data of your customers.
In such situations it is advisable for any company to seek the help of highly qualified IT professionals who can use their skills to conduct a thorough audit on the computer systems that make up their business.
IT audits: what do they include?
As a business, so much depends on your IT infrastructure that it is unwise to neglect it. For this reason it is important to conduct a thorough audit that takes into account not only your existing system but any potential improvements.
At Cheeky Munkey our IT audits focus on:
The current IT infrastructure of your business

Any IT security solutions that have been implemented within the system to protect it from malware and viruses

Any improvements necessary to future-proof your IT infrastructure, ensuring it can withstand predicted changes
IT specialists will conduct an audit, using sophisticated tools to collate data from all of the systems that make up the day to day infrastructure of your business. They will then use this information to put together a detailed report on all aspects of the business's IT function.
This in-depth report will focus in particular on the infrastructure's strengths and the places where it is at risk of attack by malware, hackers attempting to steal data or any other potential vulnerability.
After the comprehensive report has been put together, the IT professionals will then put together a step-by-step list of recommendations to improve your IT security and the function of your business in the short, medium and long term.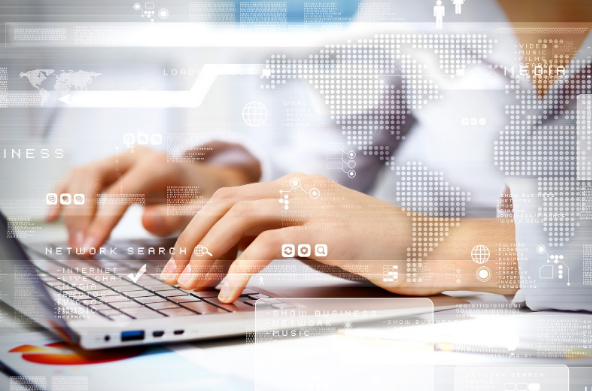 IT audits: how we can help you
Are you curious to find out more about how an IT audit could benefit the smooth running of your company and improve your system security?
We specialise in providing IT audits to businesses, using the latest technology and equipment. We work with companies of all sizes, from SMEs to larger companies throughout London and Hertfordshire from our base in St Albans.
Our years of industry experience mean that we can provide our clients with all the professional advice and support they need to guarantee streamlined business function and optimum productivity.
Need IT support?

Get in touch now to find out how we can help your business