Safeguard the productivity and security of your business with proactive support. The team at Cheeky Munkey provide an essential guide to IT support for SMEs.
IT support for SMEs: why is it necessary?
When your budget is limited, the idea of spending money in order to pay for an ongoing proactive IT support service can seem like a poor business decision. In order to guarantee business productivity and protect your sensitive data, specialist IT support for SMEs is a necessity.
Most modern businesses rely on technology, yet unfortunately many SMEs – particularly those that are not IT-focused – are not managing their systems as well as they could be due to budget constraints. In the event of an attack or a system failure the results could potentially be devastating.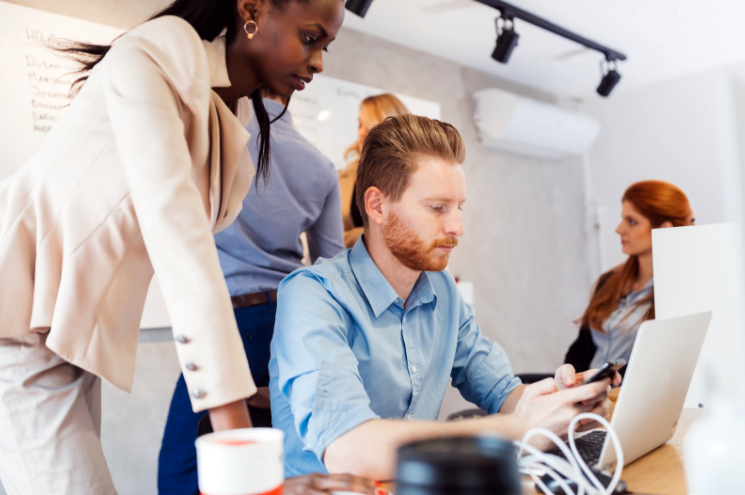 24/7 IT support eliminates the need for hiring costly in-house IT staff, maximising your office space while minimising your business expenditure. It also frees up your existing employees to focus on their dedicated roles rather than attempting to also maintain your IT infrastructure.
The best IT support providers offer constant remote support and callouts so that you receive the help you need when you need it, from experienced IT professionals that are on hand to fix any problems that may arise.
IT support for SMEs: small business cyber security
Many small business owners neglect their cyber security due to the misconception that cyber criminals will bypass their companies in favour of attacking larger, more established businesses.
While larger companies may have more funds at risk, they also typically have proportionately larger budgets than SMEs. They can employ a team of full-time IT staff, who are able to run full-scale penetration tests on their systems. As an SME you may not have that luxury.
A high percentage of cyber criminals target SMEs exclusively, knowing that small businesses often do not have the budget to invest in constant systems monitoring or to implement a cyber security programme powerful enough to prevent an attack.
For this reason, proactive IT support for SMEs is essential to protect your sensitive data. A bespoke small business cyber security plan typically involves constantly monitoring your system for signs of invasion, either by hackers or from other kinds of malware that could compromise the security of your infrastructure.
IT support for SMEs: backup solutions for small business
IT support for SMEs is also designed to secure your systems against more routine technological problems. If your hardware or software fails, not only will you suffer the effects of prolonged downtime and expensive repairs, you also run the risk of losing vital business information.
An IT support service will ensure that your systems are regularly monitored to identify any issues and ensure any other necessary updates are carried out promptly. This helps to prevent a buildup of minor issues that could, if left unchecked, cause major issues with your systems. It also guarantees that – in the event of an issue –  all your data is backed up for easy retrieval.
We specialise in IT support for SMEs. We offer a custom management service designed to meet all your company's needs, no matter how specialised. If you're a small business searching for proactive IT systems support, get in touch to find out how we can help you.
Need IT support?

Get in touch now to find out how we can help your business