Looking for business IT support? From 24/7 support to remote access, the team at Cheeky Munkey share their tips on what to look for in an IT support company.
If you are unsure about what to look for when deciding on which IT support company to use, then take a look at our checklist.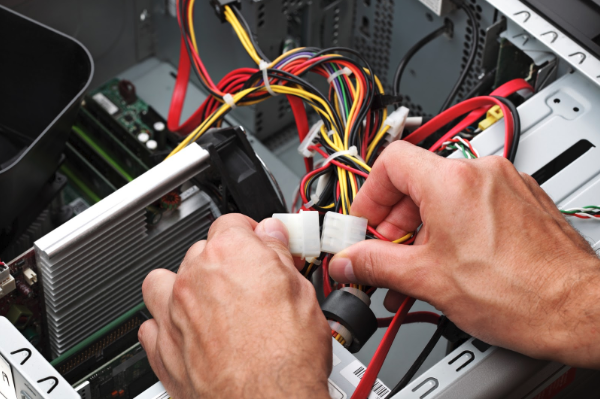 Case studies
This is a good starting point – you need to be able to see how the IT support company have helped others and how their customer's experience has been. Look out for solid experience in managing IT across a wide range of companies.
Businesses can have very specific IT needs. For example, IT support for the recruitment industry would involve up-to-date data protection, CRM systems specifically for recruitment needs and Cloud-based solutions specific to your industry.
Ultimately, testimonials are proof of real results and the results are what you want to pay for.
24/7 access
This should be a basic requirement when you are choosing an IT support company. You need to establish and develop a good working relationship and one that builds trust.
A 24/7 service is vital as businesses are unpredictable and the IT support company should care about your business and it's protection.
If you run your own business it is unlikely that you work 9-5 Monday – Friday in the office and you need IT support to be available to you all the time, as an extension of your team.
24/7 advanced remote monitoring software
This will give you the peace of mind that advanced remote monitoring software is detecting and dealing with problems at any time of the day or night. This software monitors your IT infrastructure 24/7 for hardware age and wear and tear, software updates and viruses.
24/7 monitoring has become more important in with cybersecurity now in the public eye. You want to know your business is protected from cyber attacks – no business can escape from this threat however large or small the company is.
Different levels of support
You need to find an IT support company who can offer you different levels of support depending on the size of your company, your budget and your requirements.
For example, if you are a charity, you might look to pay for a service when you need it, rather than opt for a monthly contract.
Look out for options such as 'block hours' for a discounted hourly rate which can really make a huge difference if you don't need frequent  IT support.
Fast response times
Be wary of IT support companies guaranteeing a set time with which a problem will be resolved – even before seeing it – as you don't want someone cutting corners just to meet a deadline and save themselves time.
However, you do need a fast response time and you want your business to be a priority to the IT support company.
A dedicated IT consultant
Ideally you want to build a long-term working relationship with your IT support company. This way they will get to know your business well and will become intuitive to your technical needs.
They will be able to spot time-saving IT solutions to enable your staff to work faster, more efficiently and be more productive. This can help you to grow the company and potentially take on more work.
Not only this, but they can suggest changes for the future to prevent any problems with your systems and software happening in the first place.
Highly trained staff
It's crucial that the IT support company you choose constantly trains their staff as technology changes so quickly. You need to know that they are always ahead of the game and know the latest technologies and legal changes that may affect your business.
A dedicated telephone number
When you have an IT problem, you may well be feeling frustrated and anxious. The last thing you need is to then have difficulty in getting hold of your IT support.
You need a dedicated telephone number where someone is always available to help.
Network security solutions
You need to find an IT support company who can advise you regarding security solutions such as anti-malware, spam protection and intrusion prevention such as the next generation of firewalls.
An IT support company need to explain to you how they will reduce the risks of your company data or your customers' data  being stolen or hijacked.
Ultimately you need an IT support company who understands your business needs fully. They will be supporting your business alongside you, understanding your workflow and looking for areas where you can increase your profitability.
When you choose an IT support company make sure that you have evidence in past results from other clients – that the IT support has been reliable, cost-effective and trustworthy.
An IT support company need to understand that whether it is your laptop, network or server that is down – it is costing you time and money with every minute that ticks by.
Need IT support?

Get in touch now to find out how we can help your business