Business IT systems and networking: a guide
The expert team at Cheeky Munkey provide a helpful guide to IT systems and networking for businesses.
Computers are an essential part of any modern company. From storing and sharing data to communicating efficiently with employees and clients, they're an invaluable part of work. That's why it's so important to make sure that your office technology is working as well as it should be.
Updating your business IT systems can enable increased productivity among your workers and give you the opportunity to open up your business communication with sophisticated networking solutions. Read on for a useful guide to using IT systems and networking to help your company be the best that it can be.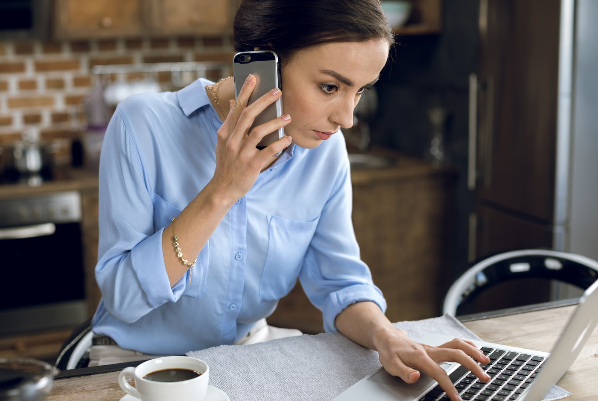 Cloud hosting solutions
In the modern world it's unlikely that all your employees will be working under the same roof, or even in the same country. This is particularly likely to be the case as your business expands and develops, meaning that you will require a networking solution that supports, rather than restricts, your growth.
Cloud hosting offers the possibility for employees to work from home or another location of their choice by making data easily accessible from any location with an internet connection – a simple solution to your needs.
It is possible to store everything in the cloud with a virtual desktop, from software to files, and this allows for easy collaboration between team members and facilitates networking and client relationships.
Having multiple servers for your company can create unnecessary complications – definitely not ideal from a business perspective. If you'd like to reduce the number of servers used by your company, using the cloud allows you to host the IT systems for all of your offices on the same server for increased simplicity.
Businesses entering a period of growth, or those which expand and contract regularly and need to be able to cope with the according fluctuations, should consider cloud hosting as it can be an ideal solution for companies keen to streamline their infrastructure as a service (IaaS).
Other advantages of storing data in the cloud
Using the cloud to store your business data also has the advantage of making sure that it is highly secure, meaning that you won't have to worry about system failure and can recover your vital information quickly and easily.
Especially if you're an SME, you may feel as though your company is not yet large enough to justify the expense of cloud data storage. However, not only is this untrue but quite the opposite is the case.
Rent is likely to be one of your biggest expenses. Cloud-based systems save money by cutting down on wasted office space, meaning that you have more room in your premises, freeing up an area that can be used for other things.
Meanwhile the increased reliability of the internet can also save money by reducing costly problems with your server hardware. This is especially true if online transactions are an essential part of the daily function of your business.
It is essential for a business to have a solid backup and recovery system, in order to ensure that critical data is secure against loss and/or theft. Cloud-based backup systems are a cost-effective way to ensure this – not only are they straightforward and efficient to use but also guarantee peace of mind. 
If you'd be interested to find out more about our managed IT services and how they could benefit your business, or how we can assist you with your other IT needs, please get in touch and one of our experienced team will be happy to help you find the perfect solution.
Need IT support?
Get in touch with Cheeky Munkey