Digital Transformation in the financial sector
Back in March 2020 when the UK plunged into its first lockdown, employees struggled with a range of issues; a major one being technology.  Almost instantaneously, workers globally became reliant on whether their organisation had begun digital transformation. For some this was this was a smooth transition, others less so.
What were the considerations?
Those who had taken early spending decisions to invest in company-wide adoption of tech were the winners. According to ft.com, giants KPMG, PwC, EY, Deloitte UK and BDO were piloting tech tools (such as Microsoft Teams) before Covid-19 forced such a major change in working patterns. But, as the CFO of BDO, Stuart Collins, pointed out, "widespread adoption might normally have taken some time". The impact of Covid-19 altered the pace of that adoption, with KPMG moving 18,000 people on to MS Teams overnight.
For early digital investors, the role of the CFO appears to have been pivotal. As businesses transition to a cloud based environment, the buy in of the financial decision makers is imperative. Being prepared was a vindication of their spending across a range of technologies, leaving CFOs fully committed to further investment.
For those less well prepared, or perhaps less willing to spend their limited budget on IT, the significance of that decision to their business has been a lesson hard learnt. Over the past year, the importance of technology to innovate operations and customer experience has been realised by firms. The key taking points have been, plan ahead and be prepared to invest sensibly in digital transformation.
Fortunately, not everything comes with a substantial price tag and for smaller businesses serious about undergoing a digital renovation, there is a wide – and ever-growing – selection of solutions.
Tools 
Tools like Microsoft Teams, offer compliant calling and collaboration, and DocuSign, allow electronic signatures. These cloud-based solutions are eminently helpful to the financial and PS sectors and come with excellent security features to help keep businesses safe whilst working remotely or office based.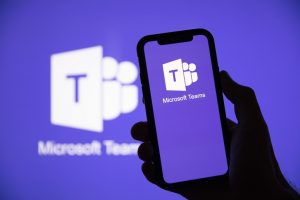 In a recent interview with Richard Houghton, CFO at Openwork said "Digitalisation also makes it easier for firms to meet regulatory demands, such as record-keeping, cyber security and data compliance" and "digital back-up, servicing and customer access are becoming a basic requirement" (ft.com).
The speed of digital transformation is accelerating for both large enterprises and small businesses. The pandemic has challenged the view of its importance and placed it squarely at the centre of strategic plans. Additionally, customers use of tech has rapidly changed, as has their comfort with it and their expectations of it.
If your financial advisor or PS firm is looking to transform or enhance their technologies, we can offer some quick advice on the solutions best suited to them and the sector.
If you enjoyed reading this why not check out a similar blog.
Need IT support?
Get in touch with Cheeky Munkey