What happens to GDPR rules if we leave the EU?
The UK has voted to leave the EU. How is that likely to affect data protection in the UK once Brexit is accomplished?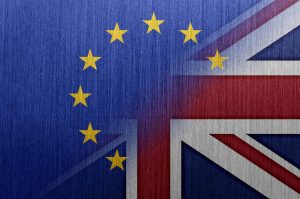 The GDPR will be enforceable by law on 25 May 2018, when UK will still be a member of the EU. This legislation will apply to all companies wishing to operate within the EU, wherever they operate from. So when we leave the EU, any UK companies that have part of their operations within the EU will have to continue abiding by this regulation.
So what will happen after Brexit? There are three possible scenarios:
• The UK leaves the EU and reverts to the previous Data Protection Act.
• The UK leaves the EU and uses and entirely new data protection regulation.
• The UK leaves the EU and uses a mirrored version of the GDPR.
The last option is the most likely scenario, because it is the most logical. "One can only assume and plan on the basis that whatever arrangement we have will be the same, or at least predominantly similar, as we have an overlap of being in and then out of the EU. It would be prohibitively expensive and confusing for businesses across the board to comply one way and then not in another."
Need IT support?
Get in touch with Cheeky Munkey