ICT support for education providers: things to consider
Why is ICT support for education essential?
In today's world of rapidly changing technology, those who work in education face a difficult task in trying to prepare pupils for their future careers. Yet familiarity with using the tools of an increasingly digitised workplace is essential in order to equip children and young people with the skills they need to secure jobs.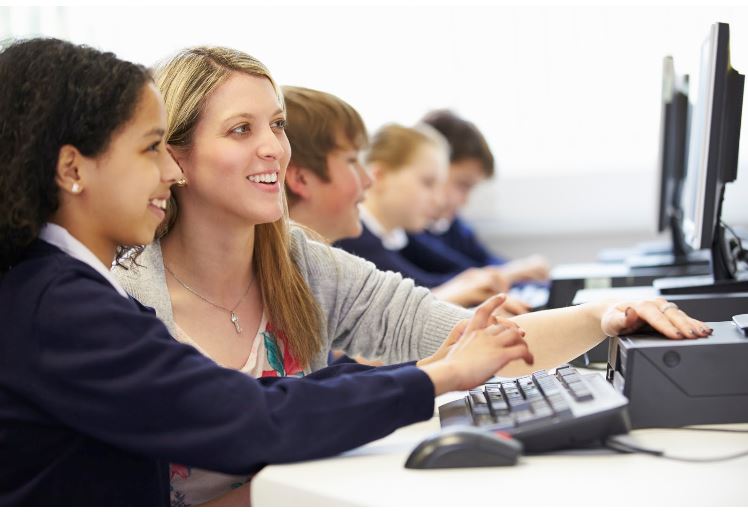 It is vital for any educational environment, from a primary school to a university, to stay abreast of current technology. Archaic equipment and out of date software are a poor reflection on your own ability to provide students with an education that will be of practical use to them once they enter the world of work. In addition to this it will of course act as a severe detriment to the learning of your pupils.
Nonetheless, maintaining an up to date IT system can be difficult to do in practice, especially if you lack the resources to employ an in-house team of IT professionals to keep up with the pace of technological change and keep your workplace in the here and now. Read on for our guide to ICT support for education – how you can receive high quality tech support for a price that suits you.
ICT support for education: network security
Malware can represent a significant threat to any computer system, and disturbingly, data shows that cyber attacks on schools are on the rise, with a fifth of education establishments having been affected by invasive malware and phishing attempts.
An estimated 20% of educational institutions have been targeted in recent years by malware and phishing attempts, with finance directors tricked into transferring large sums of money and illicitly acquired CCTV footage from three schools in Blackpool live-streamed. It is vital that you take responsibility.
Any computer network needs proper safety measures to prevent attack not only by human hackers but also invasive malware programs such as worms – and the consequences of being found lacking in such safety measures are severe.
That's why we recommend high quality network security solutions, which include:
Anti-malware, such as Webroot

antivirus

security software

Spam protection

and sophisticated junk mail filtering

Intrusion prevention using next generation ASA firewalls
ICT support for education: GDPR compliance
The General Data Protection Regulation (GDPR) became law on the 25th May 2018 and it makes it mandatory for all organisations that collect the data of EU citizens to be GDPR compliant. As schools, colleges and universities collect, store and make use of their pupils' data, it is essential that you check for GDPR compliance in your workplace.
Ensuring that your students' data (as well as that of their parents, if applicable) is safe is vital in all places of education, but it is of paramount importance in schools. Failing to protect your pupils from harm when they are using your computer network could have severe legal repercussions, compromising your duty of care towards students.
It is therefore sensible to become Cyber Essentials accredited in the workplace. Cyber Essentials accreditations are a government backed certification to demonstrate your commitment to GDPR security, with audits to identify any issues that could pose a risk to your data security and need solving.
If you are struggling to maintain your IT systems, you should seriously consider handing over the responsibility for maintaining them to a third party. At face value, outsourcing your ICT support may seem like an expensive option, especially given the less-than-generous budgets those working in education often have at their disposal. Nevertheless, the cost is minimal in comparison to hiring in-house staff or facing the consequences of a security breach or virus.
How we can help
We are Cheeky Munkey, an IT support company that works in London and the Home Counties from our head office in St Albans, Hertfordshire. We work with more than 120 professional clients varying in size from big businesses to startups and SMEs.
If you require ICT support for education, we are specialists at finding high tech IT solutions that meet your requirements and your budget. Let us use our years of industry experience and expertise to provide a custom tailored service for you.
Would you like to find out how we can use our skills to help you? Please get in touch with Cheeky Munkey and our talented team of professionals will be glad to help you find the perfect IT support for you.
Need IT support?
Get in touch with Cheeky Munkey