IT consultancy in London: we can help your business
Why is IT consultancy so important?
Technology is such an essential part of every modern business that it is difficult to imagine most workplaces without the presence of computer equipment.
Even a company which is not primarily focused on digital, such as a retailer, is still dependent on computers to carry out a range of different jobs in the workplace, from administration tasks such as scheduling to the storing and processing of clients' data to taking stock.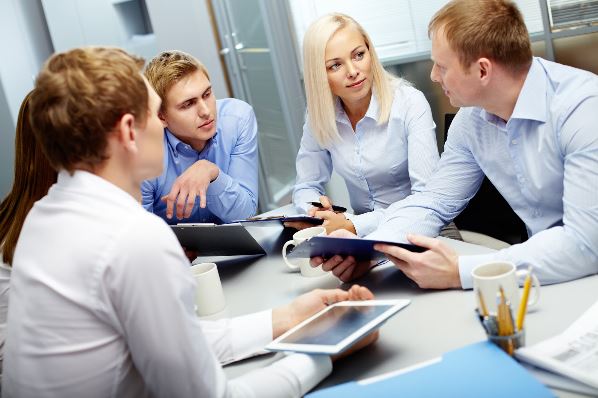 Despite the omnipresence of computers in the workplace, it is often difficult to know how you can best use technology to achieve your business objectives with the budget at your disposal. This is especially true if:
Your business is an SME

The focus of your business is not related to technology
If your business falls into both of the above categories, it is unlikely that you employ a full time IT professional, and doing so may seem like an expense that you can't justify and that your company simply cannot afford.
Nonetheless, running dated computer hardware without sufficient virus or malware protection is extremely unwise, as the delays this causes end up ultimately costing your company money. In the event of a security breach by a hacker or virus, your business could even be legally compromised.
Don't let this happen to your company. Consider outsourcing your IT support.
IT consultancy services: the essentials
Here are some IT consultancy essentials to safeguard your business's technology:
Consider investing in a proactive

IT support service

to keep your systems running smoothly. This involves 24/7 monitoring of your systems by experts for any malware, completing any necessary software updates and checking for hardware aging and wear and tear. Prevention is better than cure – for a fixed fee, you can guarantee streamlined system function

Ensure that your business has up to date

anti spam filters

and

antivirus

software in place to guard against cyber attacks that may cripple your system, severely hindering your productivity and costing money

If you store customer and employee data, it is vital that you are

GDPR

compliant. Businesses that take liberties with personal data face high penalties, with an upper limit of 4% of your annual turnover or

€20 million, whichever is higher

. Consider becoming Cyber Essentials accredited to obtain a government official certification proving your compliance
How we can help
We're Cheeky Munkey, an IT support company based in St Albans, Hertfordshire. We find effective IT solutions tailored to the individual needs and budgets of businesses across London and the Home Counties as well as in Herts.
We are proud to work with more than 120 clients, who vary from large businesses to startups and SMEs, using expertise derived from our years of industry experience to provide them with highly specialised and cost effective tech solutions.
If you're a business based in London and you'd like to know more about our IT consultancy, please get in touch with us by calling our helpdesk, emailing us or using the form on our contact page.
One of our talented team of professionals will only be too pleased to tell you about the latest developments in digital tech and help you to find a solution that will meet the needs of your company.
Need IT support?
Get in touch with Cheeky Munkey