IT policies and procedures
IT policies and procedures: why you need to know about them
As the owner of a company, it is essential to ensure that your business is fully compliant with IT procedures to avoid penalties. However, keeping up to date with the latest changes in policy can be time consuming and difficult, particularly if your company is not tech-focused and you lack IT skills and training.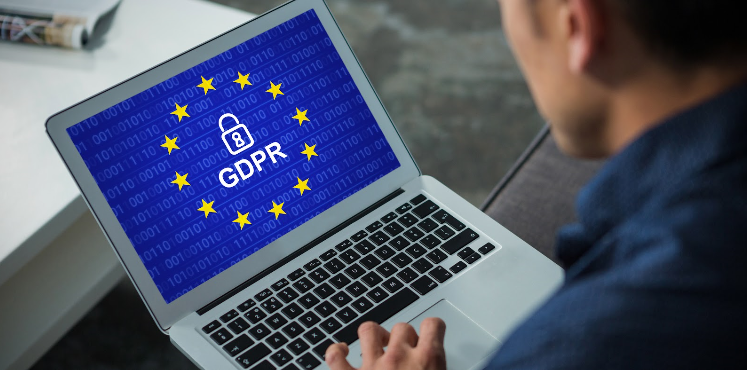 Developments in GDPR policies and compliance
GDPR compliance is one of the most important IT policies to bear in mind with regard to your company.. Since 25 May 2018, organisations in Europe that collect and record the personal data of customers and/or employees have been legally obliged to comply with the General Data Protection Regulation (GDPR).
The purpose of GDPR is to ensure that businesses are accountable for protecting all personal data they keep on their records, and this is a responsibility that every company must take extremely seriously.
There are significant penalties in place for those who do not. Companies who fail to comply with GDPR will forfeit either the equivalent of 20 million euros or 4% of their annual global turnover, whichever is the larger sum.
If your company is GDPR compliant, your customers and employees will be able to:
Access personal data quickly and easily

Correct any mistakes made in their personal data

Ask for their details to be removed from the system (this is known as the 'right to be forgotten')

Cancel direct marketing offers

Cancel any automated profiling

Transfer data from one controller to another
In order to make sure that your company is compliant with current GDPR policies, it's essential to analyse your IT systems for any breaches. If you lack the time and/or skills to do this internally, it is straightforward to outsource the process to a skilled IT company who can do this on your behalf.
Outsourcing your GDPR analysis is an excellent solution for companies who are not 100% confident that they can conduct a thorough check in house and want to avoid mistakes that could potentially prove very costly to their business.
It is also advisable for a business to become Cyber Essentials accredited to demonstrate their GDPR compliance. A business with a Cyber Essentials accreditation has a tangible, government-backed certification to demonstrate their commitment to compliance with GDPR-related IT policies and procedures.
Antivirus and web safety procedures
It is essential for your business IT system to be protected against hackers and invasive malware. SMEs, who do not have the budget for a large in house IT security team, are particularly at risk – hackers trying to steal money or confidential data could jeopardise your whole business.
There are several procedures that you can implement in order to prevent this from happening. The first is to ensure that you have well-functioning antivirus software to prevent passive threats such as malware and spam emails, both of which can seriously impair the functioning of your IT system. 24/7 monitoring of your IT system is advisable in order to catch any invasive threats before they become serious.
Fire security procedures
It is a mistake to simply consider the digital threats to your IT system.If you have not safeguarded your workplace against the risk of physical damage with a fire security system you have no procedures in place to prevent damage and loss of property.
A fire can not only seriously injure your employees, but also destroy your IT hardware, causing a monumental business setback. Fires that involve electrical equipment cannot be treated with an ordinary fire extinguisher and can therefore be especially difficult to control.
For this reason, it is a good idea to install an advanced fire security system which involves custom design and installation. A system that incorporates a remote monitoring procedure is an ideal way to be sure that your computer hardware is safe 24/7. For the best results, be sure to choose a system that is accredited by the Security Systems and Alarm Inspection Board (SSAIB).
How we can help
We're Cheeky Munkey, an IT support company with more than 120 clients (and counting!) From our head office in St Albans, Hertfordshire, we provide advice and guidance to a wide range of companies across London and the Home Counties. We work with larger businesses and SMEs, using our skill and years of industry experience to provide custom solutions to all their IT needs.
If you'd like some expert advice on the latest developments in IT policies and procedures as well as guidance on how to ensure that your business complies with them, please get in touch. Our talented team of professionals will be glad to help you find the information that you need.
Need IT support?
Get in touch with Cheeky Munkey