IT transformations: keeping your business current
Why are IT transformations essential in business?
In the world of business, success depends on keeping your company abreast of rapidly evolving technology. To maintain optimum productivity and therefore business function, you simply cannot afford to be using dated equipment and software. For this reason it's essential to keep your business current by transforming and modernising your outdated technology.
Nonetheless, a complete overhaul of your technology can seem a daunting prospect for your company. Here is our guide on how to smoothly execute an IT transformation without causing unnecessary disruption or falling behind schedule.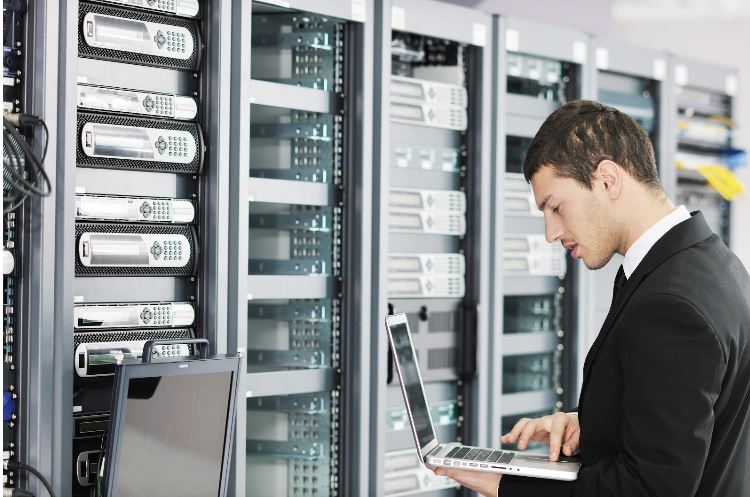 Plan the transformation thoroughly
Many proposed IT transformations have failed and resulted in formidable losses to the company due to poor planning, which invariably leads to a weak execution. For this reason it is absolutely crucial to develop a detailed transformation plan before beginning any work on overhauling your company's current IT setup.
It is advisable to begin by establishing your vision and objectives – in other words what you hope to achieve by overhauling your company's IT, whether you're focusing on security, hardware or storage for your business backup. Make sure that you know exactly what value it will bring to your business and that this value will justify the expense of the transformation.
Ensure that you have the right talent
Even if you have planned your IT transformation in great detail, it is vital that your company has the talent to carry out the plans and see it through in order to avoid the process becoming hindered by incompetent management or a lack of skills.
A leader should be assigned to the project to manage the day to day workings of the overhaul and see that all is going as expected, and the right management and tech skills should all be in place before your company goes ahead with the transformation.
Design a risk management strategy
Even with a clear vision, meticulous planning and the right people to implement your IT transformation goals, it is inevitable that issues will  arise along the way and you need to be prepared for them.
For this reason you should also put into place a risk management strategy, detailing short, mid and long term risks and how to react to them if and when they arise. This should involve a sound risk mitigation strategy to prevent such risks.
Manage employee morale
An IT transformation can cause substantial upheaval to everyone in your company and your objectives are to avoid causing unnecessary disruption and managing the expectations and morale of your employees.
Ensure that they all see the company's vision for the IT transformation and how it will benefit the business in the long term as well as having an awareness of the ins and outs of the overhaul process so that they can be prepared for any changes.
Also take care to monitor your team throughout the transformation to see that they are working and communicating well together and that any conflicts that arise are resolved without damaging employee relationships or causing a loss of productivity.
How we can help
We're Cheeky Munkey and we specialise in providing IT support to companies across London and the Home Counties. From our head office in St Albans, Hertfordshire, we work with over 120 clients from SMEs to large businesses.
If you are considering transforming the IT systems at your company, we can use our expertise to streamline the often difficult transition process as well as to find a solution that meets your individual needs, from cloud hosting to safeguard your company's data and make it easily accessible to providing a comprehensive assessment of your GDPR compliance.
Our flexible IT consultancy plans mean that you can receive support tailored to you, whether in the form of 24/7 system monitoring or a block hours service for a fast response exactly when you need it. We have years of industry experience and will use it to provide a custom service that meets the requirements of your company while remaining within budget.
Are you interested in finding out more about Cheeky Munkey and what we can do to enable your IT transformations? Just get in touch and our talented team will be happy to help you and answer your questions.
Need IT support?
Get in touch with Cheeky Munkey