Microsoft 365 developments to get excited about
Microsoft's renowned cloud solution 'Microsoft 365' has been integral in the effort to maintain productivity whilst working from home, and Microsoft have been working hard on some valuable new features that were unveiled at the online event.
Here's our list of the best new updates: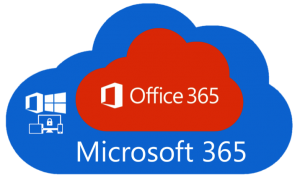 Outlook enhancements
People all over the world use Outlook to help them manage their schedules and stay connected. The latest capabilities include:
Text predictions for faster email: The web version will enjoy text predictions via advanced AI to help in producing faster and more polished emails.
Yammer through Outlook: Conversations, polls, questions and praise can now we viewed without leaving Outlook.
Teams improvements
Microsoft Teams is the hub for remote team collaboration; combining meetings, calls, files and chat in one powerful solution. Here are the latest improvements:
Customisable templates: You can create a new team quickly with customisable templates to suit specific business orientations. All templates come with pre-defined channels, apps and guidance to save you time and hassle.
Custom apps & automated workflows: Admin users can add custom apps to Teams with a single click. Teams automation triggers also enable custom message extensions.
Power BI reporting: Power BI users can share reports to Teams in one click, and direct single or multiple recipients' attention to a specific report. click 'Send to Teams' in Power BI to get started.
Virtual appointments: Easily schedule and manage virtual appointments using the Booking app integration within Teams; an efficient and scalable way to control schedules and appointments in the era of remote working.
Broadcast events: Presentations can be a challenge when working remotely. A new function called Network Device Interface (NDI), allows more advanced broadcasting options.
Fluid Framework developments
Fluid workspaces in Outlook and M365: The first integration with Microsoft 365 with affect Outlook and Office.com, enabling collaboration on dynamic content. You'll be able to insert tables, charts and tasks lists into Outlook and manage fluid workspaces in Office.com with a fast and fluid framework.
Framework becoming open source: Microsoft has enabled this on the understanding that Fluid Framework with only reach its full potential with input from its diverse and vibrant development community.


Microsoft Lists

A smart information tracking app, Microsoft Lists enables you to easily track data and information within Microsoft 365. Lists is about to integrate with Teams, enabling even greater collaboration between productivity tools!

The COVID-19 pandemic is forcing people in all industries to adjust to a new way of working. Get in touch with us today to understand how Microsoft 365 and the suite of productivity tools could work for your business.
Need IT support?
Get in touch with Cheeky Munkey