Why do you need network support?
Why do you need network support? Critical to the stability of your systems, hardware and IT infrastructure, the team at Cheeky Munkey answer your questions.
Maintaining the performance and stability of your network has never been more vital for your business. A comprehensive  IT support and maintenance service designed to keep your network, IT systems and software operating smoothly and virus-free is essential to ensure your business operates efficiently.
Profitability and brand trust are directly and negatively impacted by a drop in network function, so preventing such issues is paramount.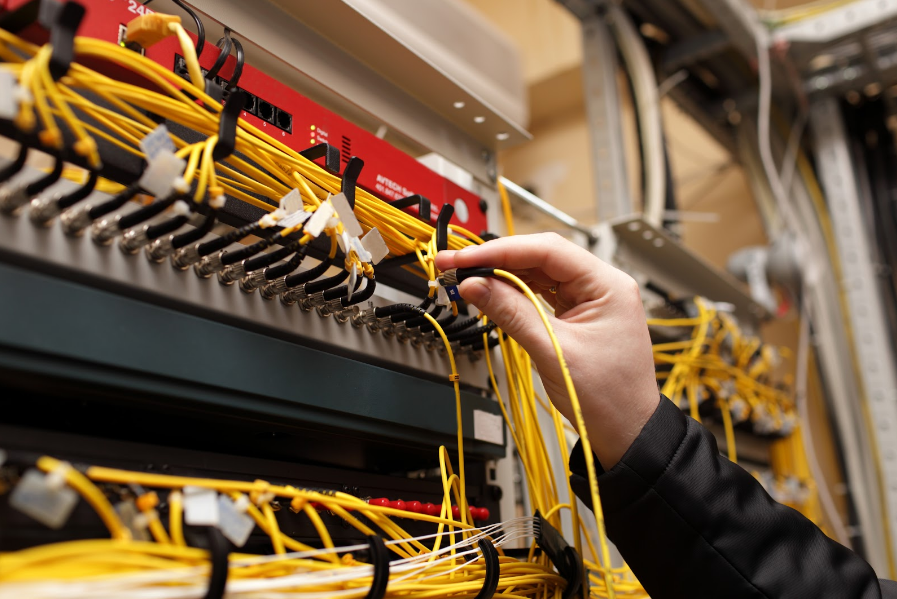 Our specialist network support and maintenance solutions will relieve you of the burden of internal network management, allowing you to continue doing what you do best – running your business – without any interruptions.
Signs that you need network support
There are several signs that your systems are in need of network support. Look out for:
Poor latency – including delays in the storage and/or retrieval of data communications

Reduced throughput of your network – the maximum amount of data transferred by your network in a second or other unit of time measurement

Packet loss, where packets of data moving across a network do not reach their destination due to transmission errors or congestion
You'll also benefit from outsourcing your network support if:
Your business growth is predicted to exceed, or is already beginning to exceed, the processing ability of your current network

You feel as though you are impacting your employees' resources with network support tasks

Your employees lack the necessary skill set and knowledge of network best practice to perform network support management to your satisfaction
The benefits of outsourcing your network support
In smaller businesses, it's common to delegate the responsibility of network maintenance to an employee with a degree of IT competency. Although this often seems like a cost-effective option, there are downsides to doing so. Your network may suffer as a result, as your employee will struggle to balance the demands of specialist network support with those of their original role.
Dedicated in-house network support may be a viable option for larger, well-established companies, who have the financial capacity to allow this.
Outsourcing your network support is beneficial for your business in a number of ways. Our experienced team of IT professionals will provide bespoke network support solutions tailored to suit your business, making the outsourcing of network management tasks cost effective and straightforward.
The advantages of outsourcing your network support to a specialist company include:
Cost savings – you can opt for flexible support which suits your business

Time saving – your employees can focus on their specific role, without having to devote time to network maintenance

Specialist skills – our experienced team will be able to solve any network issues promptly and with minimal disruption to your business

24/7 support – you'll be able to access support as and when you need it, without having to rely on standard 9-5 office hours to fix any issues or outages
Network support options
Any reduction in network speed – or worse, periodic or total network failures – can have an considerable impact on your business – both financial and reputational.
If your server speed drops, productivity will be impacted. Continued server or network outages lead to a negative effect on employees' work speed, efficiency and morale.
We know that no two businesses are the same, so our flexible network support service can be tailored to the requirements of your company.
We can manage a range of different network support tasks on your behalf, including:
Broadband management
Our bespoke broadband management service takes into account the individual requirements of your business to provide the best possible network support solutions. We partner with premium suppliers to produce ADSLs, MPLS devices and everything in between.
IT audits
Our comprehensive IT audits include services such as:
IT infrastructure services and checks

Security solutions

Expected future requirement predictions

Collecting and collating information about network servers and workstations

Providing comprehensive reports for your business

Assistance with short, medium and long-term network management and planning
To discuss which network support option is right for your business, please just get in touch with us – our specialist team will be happy to discuss your individual requirements.
Need IT support?
Get in touch with Cheeky Munkey