Network printer security best practices
Why is network printer security so important?
Network security is essential for any business. Network printers, also known as multifunctional printing devices (MFPs), lack the protection of other network devices, yet are just as susceptible to infiltration. This makes them prime targets for experienced hackers.
Any network device is at risk from hacking attempts, and an unprotected network printer is the ideal gateway to your whole computer system for a hacker experienced in printer job language (PJL).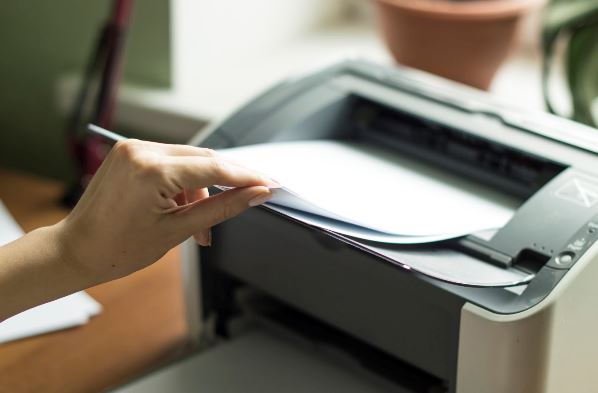 If unprotected, a network printer can pose a very real security risk to your company. An attacker targeting your network printer may potentially affect your system in a range of damaging and disruptive ways, ultimately sabotaging your business function and costing you money and time.
A hacker could:
Target your printer in a Denial of Service (DOS) attack, the purpose of which is to render your printer inoperable

Change the network address of the printer and reroute any pending print jobs. This represents a major inconvenience to your business function

Use your printer as a means through which to attack any other systems on the same network, such as PCs. This could result in devastating consequences such as data or financial theft, as well as impairing the function of any devices on the printer network
What steps can I take to improve my network printer security?
There are some quick and easy ways to increase the security of your network printer.
Limit access to the printer network. Set the strongest admin password you can and ensure that your printer is configured to allow access only from approved networks and devices

Check that the administrative panel on your printer is configured securely

Use encrypted connections (

https://

as opposed to

http://

) when accessing the printer via a web browser

Make sure your printer is regularly checked for updates and patches and reinstate any security controls afterwards, as cold resets can revert all settings back to factory default, leaving your printer vulnerable

Don't run any unnecessary protocols or services, such as open file shares, on your printer
We also recommend that you install secure malware and spam protection on your system to prevent infiltrators from installing malware that they can then use to create back door entrances into your network.
How we can help
Would you like to make sure that your company is adhering to network printer security best practices, safeguarding your business from data theft and infiltration?
We are Cheeky Munkey and we specialise in IT support and consultancy. Based in St Albans, Hertfordshire, we provide expert IT support and guidance to more than 120 companies across London and the Home Counties as well as in Herts.
We use our years of industry expertise to meet the needs of a wide range of companies. Our professional clients vary from big businesses to startups and SMEs, so no matter how large or small your company is, we are guaranteed to have a solution that meets your needs while falling within your budget.
If you would like to discover how we can provide a custom tailored service for your company's IT needs, all you need to do is get in touch. One of our team of IT professionals will be glad to help you find the right solution for your business.
Need IT support?
Get in touch with Cheeky Munkey