New Apple iPhone SE Release – A New Model in the Range
What is Apple's thinking behind this?
Sales of the larger phones have been steady but have flat-lined so Apple are turning their attentions to the one-hand-friendly old school format but with some of its big brother's features.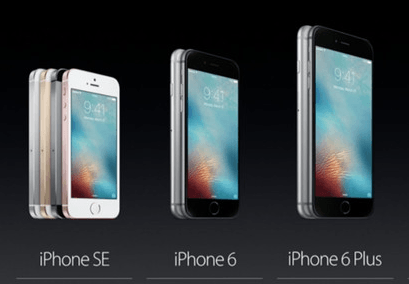 So how does it shape up in the range?
Very well actually sporting the A9 chipset it's 3 x faster than the 5c so can handle all the latest apps with ease.
The camera matches up too with 4k video capture and editing plus Retina Flash function and uses the screen as an additional flash when you're taking selfies – plus enhanced battery life and Wi-Fi calling.
Caveat emptor though!
With only 16GB and 64GB on offer you'll need to watch those video clips!
When can I have one?
Available from 31st March 2016 pricing will be a full third less than the iPhone6 to buy and contracts should reflect an excellent specification but at an affordable price.
Need IT support?
Get in touch with Cheeky Munkey