Potential threats to IT systems & how to safeguard your business
The expert team at Cheeky Munkey discuss potential threats to your IT systems and how to make sure that your business isn't affected.
Threats to IT systems
A modern company is reliant on its computers to complete day to day business. Collating and transferring data and the smooth and efficient functioning of your company's IT systems could mean the difference between its success and failure.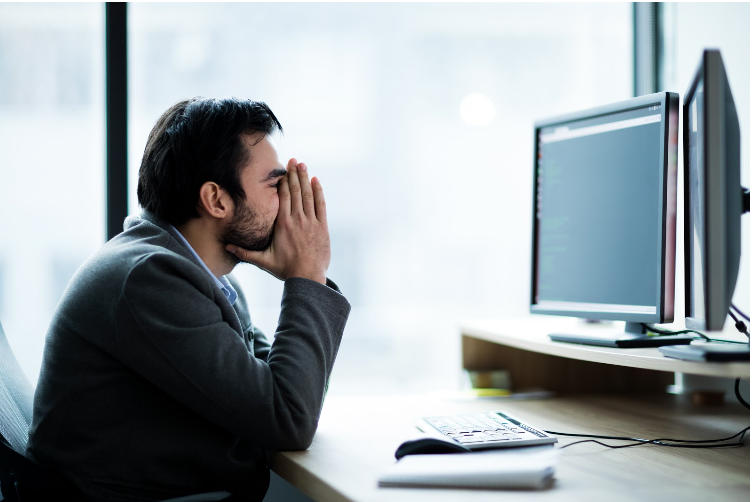 One essential aspect of IT system maintenance is security. Active hacking and the creation of destructive malware – designed to steal data and/or money is becoming more prevalent so – neglecting your company's IT security is deeply unwise.
Not only can malware cripple your system and therefore your ability to do business, it may also compromise your system security, risking a breach of your most sensitive customer and employee data. This represents a breach of GDPR that could cost your company dearly both in the short and long term.
Fortunately there are many simple ways to protect your IT systems, safeguarding your company from the risk of cyber attack. Read on for a useful guide to the preventative measures you can take to protect your sensitive data and ensure the future of your business.
SMEs and IT security
Contrary to popular assumption, small to medium enterprises are on the whole more likely to be the targets of cyber crime than larger companies.
This is due to the fact that although an SME does not offer the same financial incentive as hacking a larger company might, it  lacks the money to hire a whole team of IT security specialists to prevent this kind of crime. SMEs are prime targets for opportunistic hackers for precisely this reason.
The expense of hiring a team or even a single employee to protect company security can seem too great to be worthwhile for a new business just finding its feet However, security is everything and the cost of safeguarding your business is far less than that which will result from the aftermath of a hack.
For this very reason, it is wise for SMEs to outsource their IT security to a specialist. Not only does outsourcing work out cheaper for a small business and removes the necessity of continual in-house attention, it is also more efficient. Your company will receive 24/7 monitoring of their IT systems to guard against invasive malware and prevent hacking.
Cloud security solutions
If your company uses the cloud for hosting, backup and/or communications, finding a cloud security system that works for you is more straightforward than it sounds. The majority of businesses use a hybrid system which combines technology on the premises with hosted solutions.
It is vital to search for a provider who is capable of implementing a reliable security solution that takes into consideration the individual needs of your business and can ensure its safety and function 24/7.
How we can help
At Cheeky Munkey we have years of industry experience providing IT security services tailored to the requirements of a diverse range of businesses. From SMEs and startups to larger companies, our talented team will use their skills and dedication to find the perfect solution to meet your company's needs.
If you'd like to find out more about how we can help you safeguard your business from threats to your IT system, please get in touch and we'll be happy to help you.
Need IT support?
Get in touch with Cheeky Munkey