How to Remove Malware from Your Computer
It doesn't matter what antivirus security systems you have in place, your computer will never be completely immune to malware. Malicious software is often used by hackers to gather sensitive information and gain access to private computers. It can appear in a variety of different forms, including scripts, codes, content and software, which can make it very difficult to detect.
What is Malware?
Malware is a term to describe viruses, trojan horses, spyware, adware, worms, or any other form of disruptive computer operation. If left unguarded, malware can be used by hackers to steal your credit card numbers, bank details and personal information.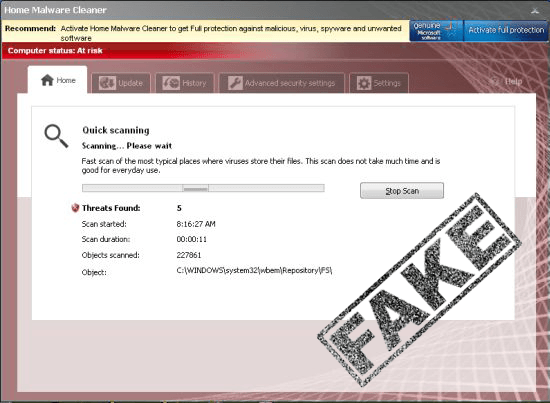 Image: XP-Vista
Since the widespread use of broadband Internet, malware has been primarily used to profit. According to Computer World roughly 70% of all malware utilizes click fraud; an industry which is worth more than $32 billion.
Common Symptoms of Malware
It's not always easy to tell whether your computer is infected. Cyber criminals go to great lengths to keep their efforts concealed. One of the main issues is that malware can often have the same symptoms as hardware or system instabilities, which will often lead to an incorrect diagnosis.
Common issues associated with malware include:
Your computer is significantly slower.
You have problems displaying certain web pages.
You are blocked out of security based websites.
You are regularly redirected to random web pages.
New icons suddenly appear on your desktop.
Your computer freezes for long periods of time.
Your computer restarts itself.
You are unable to access certain areas of your computer.
You regularly receive pop-ups and error messages.
If you experience any of these problems, it's always worth conducting a malware scan. Prolonged exposure to an infection could make matters a lot worse.
How to go about removing malware
Before you attempt to remove malware, make sure you disconnect your computer from the Internet. Leaving it connected could cause the malware to spread and hide deeper into your system.
Boot your computer in safe mode
Safe mode will only boot the minimum programs required for your computer to remain functional. If your malware infection is scheduled to load upon startup, safe mode may prevent it from doing so.
To start safe mode in Windows 8:
Restart your computer.
Upon startup, hold "Shift" and repeatedly press "F8" to start Recovery Mode.
Click "See Advanced Repair Options" press "Troubleshoot" and select "Advanced Options."
Click on "Windows Startup Settings" and press "Restart."
To boot in safe mode on Windows XP, Vista and 7, repeatedly press "F8" after you restart your computer. A black screen should appear named Advanced Boot Options. Use the arrow keys to select "Safe Mode."
If your computer runs faster in safe mode, then the issue could be system related. This may mean that you have installed a lot of legitimate programs that load up and slow down your computer when you boot Windows.
Delete temporary files
Before you start using software to perform a malware scan, delete your temporary files. This will not only speed up the scanning process and free up space, but could also remove some of the malware.
To perform a disk cleanup on Windows 8, 7, Vista and XP:
Navigate to "Control Panel" and double-click "Administrative Tools."
Click "Disk Cleanup"
Check the "Temporary Internet Files" box and press "OK."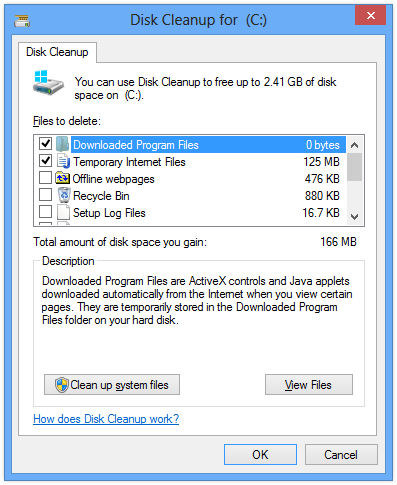 Image: Reviversoft
Feel free to take this opportunity to delete any other unwanted files. The more disk space you free up the quicker the scan will be.
Download a reputable malware scanner
If you currently have antivirus software installed on your computer, you should use a different program for your malware check. If it has already let malware corrupt your system, then it's unlikely to catch it during the scan.
NOTE: Antivirus software is not a guarantee. Even the most advanced programs in the world could struggle to find certain malicious software.
There are two types of malware scanner available; on-demand and real-time. On-demand scanners will only operate if you manually conduct a scan; while real-time scanners will constantly be on guard in the background. Having both options is always beneficial.
Run an on-demand scanner first, and then follow it up with a full scan with your real-time scanner. A full scan will take longer – possibly an entire night to complete; however, full scans are far more thorough.
To download a free on-demand scanner visit: Malwarebytes.
To download a free real-time scanner visit: AVAST.
Scan your system with Malwarebytes
If you have disconnected to the Internet and don't have any anti-malware software, reconnect, then download and install the most recent version of Malwarebytes. If, however, your malware is preventing you from connecting to the Internet, download the software on another computer and transfer it using a USB hard drive.
To begin the scan:
Open Malwarebytes.
Check "Perform Quick Scan" and press "Scan."
Wait for the scan to complete.
Check all of the boxes underneath the Vendor heading and press "Remove Selected."
Restart your computer.
NOTE: Malwarebytes recommends performing a Quick Scan first as this will usually pick up all of the infections. However, feel free to conduct a Full Scan straight away if you'd prefer.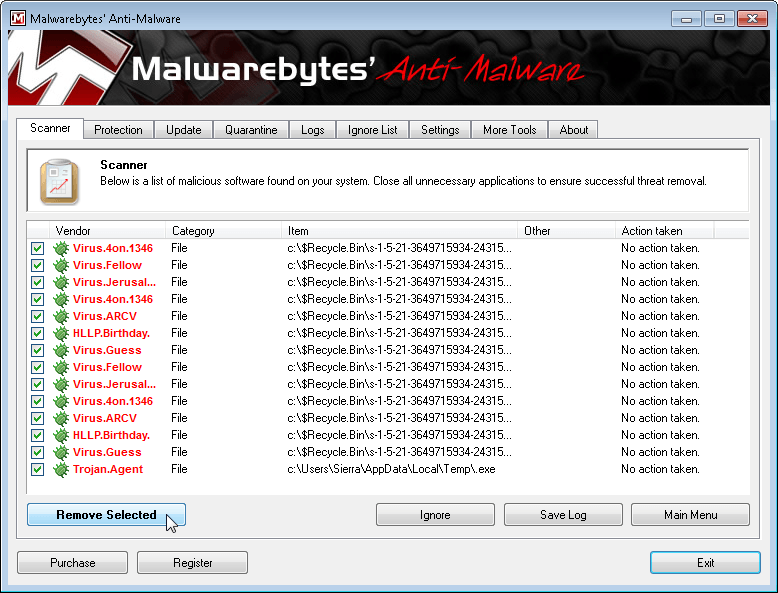 Image: Malwarebytes
If Malwarebytes fails to detect any infections or if problems persist after a Full Scan, conduct another scan using your real-time anti-malware software or download a new on-demand program.
Change your sensitive information
If you manage to rid your system of malware, you should always change any sensitive information that's stored on your computer – namely online passwords. This information could have already been revealed to hackers, which could not only lead to further complications, but could re-expose your computer to new infections.
Conclusion
No amount of security can protect your computer from the millions of viruses circulating the Internet. While anti-malware programs can significantly reduce your chance of suffering, they will by no means guarantee safety.
Malicious software can appear from anywhere. Remain on constant alert when you're opening emails, downloading files or simply browsing the Internet. Taking your guard down for just a few moments could be a costly mistake that could render your system useless.
Need IT support?
Get in touch with Cheeky Munkey