The best recruitment software for 2019
Highly specialised software is necessary in order to simplify and speed up the increasingly complex process of modern recruitment. Fortunately in 2019 there are plenty of tools to choose from to optimise your recruitment process.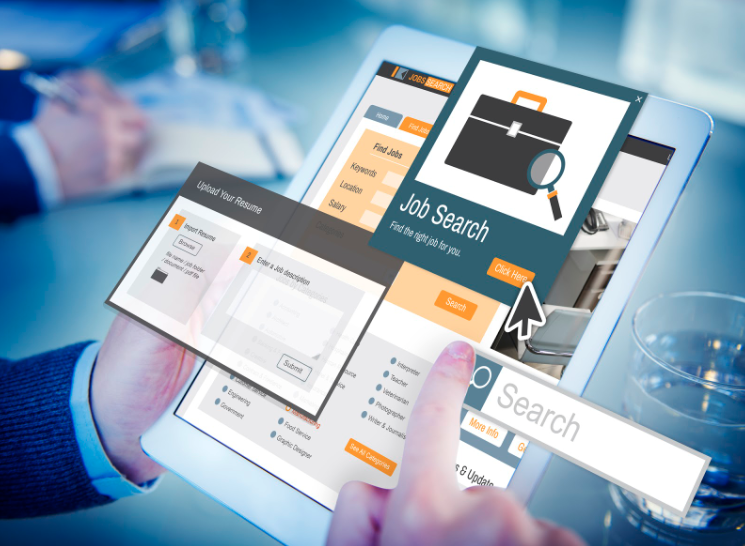 AI recruitment software
According to studies undertaken by the Pew Research Center, around 67% of Americans worry about algorithms making hiring decisions. This trepidation is expressed across the recruitment industry as a whole.
Recruiters are often reluctant to make use of AI, for fear that its impersonal feel will detract from the hiring experience and may even put candidates off a role. However, in practice the use of AI recruitment software results in perceptible improvements in time-to-hire, including a cost per screen reduction of 75%.
The facts show that rather than the damaging a candidate's perception of a company, AI recruitment achieves the opposite as sophisticated chatbots can now be equipped with a high degree of customisation to convey the right impression.
AI recruitment software can also be used to work towards diversity – essential in a forward-thinking business. Companies can screen for sophisticated variables such as biased language to ensure equality within their workplace.
Mobile recruitment software
In 2019 mobile phones are set to play an increasingly large part in the job application process, with almost 70% of high potential candidates drawn to organisations who support mobile recruitment – three quarters of which predominantly use their mobiles to search for jobs.
In order to recruit successfully in 2019, it's crucial to ensure your site is fully mobile-optimised in order to capitalise on this trend. Use mobile native recruitment which supports job applications over text and live chat and allows automated, personalised messaging.
Mobile-specific recruitment technology also enables recruiters to access highly up to date information about their candidates without relying on an office monitor. Meetings with candidates and interviews can take place anywhere; in the modern world companies have the freedom to recruit on the go.
Ensure your mobile recruitment software is compatible with both Apple iOS and Google Android phones to attract the broadest possible range of candidates.
CRM recruitment software
In order to recruit successfully in 2019 it's vital to invest in a sophisticated applicant tracking system with features such as automated screening in order to source potential candidates and connect them with current vacancies.
Talisman is designed to reduce both the time and cost of recruiting. The CRM frees up, on average, more than 15 hours per week per person by reducing the time spent on administrative duties, while its pay and bill automations reduce the total recruiting process by more than 23 hours per week.
Recruitment in 2019 is more competitive than it has ever been, with the power dynamic increasingly favouring the candidate rather than the employer. Our IT consultancy service will help you to determine exactly what you need to attract and secure the very best talent in your industry as well as developing your business for the future.
We offer a wealth of top software for recruitment. Our customer relationship management systems are designed to report on and facilitate positive working relationships between candidates and companies. Our security auditing procedures, together with the Government-backed Cyber Essentials Certification, can help to ensure GDPR compliance and data security.
Need IT support?
Get in touch with Cheeky Munkey