Best Recruitment Agency IT Software UK
The need for streamlined, successful recruitment has never been greater. The experts at Cheeky Munkey discuss the top IT software for recruitment companies.
Historically itself time-consuming, labour-intensive and expensive, recruitment has never been the most straightforward process, but in 2018 it's more complex than ever.
Recruitment companies have to content with a global skills shortage predicted to cause  85.2m unfilled jobs between now and 2030. An analysis of the UK job market undertaken by the Chartered Institute for Personnel and Development (CIPD) showed that there were, on average, 24 applicants to each low-skilled post, whereas medium and high-skilled job postings attracted 19 and eight candidates respectively.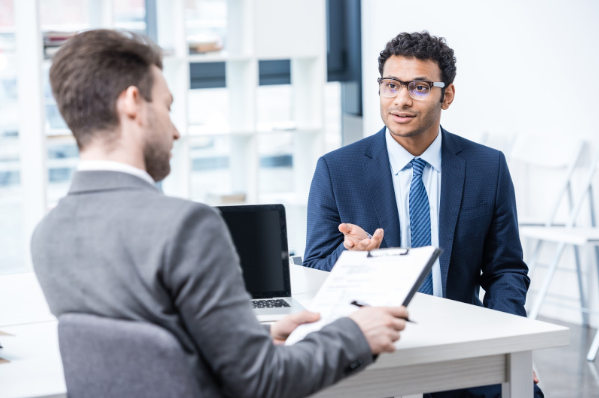 While the skills shortage has increased the demand for recruitment services, it's also a job seeker's market. Candidates are in control, so it's crucial for recruitment agencies to effectively source, engage and propose candidates for vacancies.
The need for efficiency in the recruitment industry has never been greater, particularly with the recent UK launch of Google Jobs. With the search engine's new functionality set to impact organic traffic and search result listings, it's crucial to ensure your site is fully optimised in order to ensure your roles appear in front of the right prospective candidates.
As such, finding the most effective IT software for recruitment companies has become one of the industry's most pressing concerns as recruiters seek to simplify the process and reduce the time spent on searching for the perfect candidate for a role.
Fortunately this is not as difficult as it may seem. A wealth of specially designed IT software for recruitment companies exists to help recruiters outreach, craft efficient job listings, sift through applicants and conduct interviews in order to find the perfect candidate for each role.
The power of recruitment software
Specialist IT software for recruitment companies can be used to solve problems that plague the recruitment industry as a whole:
Pymetrics: eliminating recruitment bias
Studies indicate that the side effects of racial and gender discrimination are having a profoundly negative effect on the labour market. In the UK, Black, Asian and minority ethnic (BAME) candidates face a significant jobs gap and studies conducted by the government – as discussed in The Guardian – indicate that female graduates face jobs gaps within a year of graduation.
Consequently, many employers quite literally suffer as a result of their lack of diversity.
Ethnically diverse companies are show to perform up to 35% better and a study conducted by Pepperdine University showed that 'firms with the strongest history of promoting women to senior positions are up to 69% more profitable' than industry average.
There is no denying that the exclusion of women and ethnic minorities is having serious financial repercussions on business. Discrimination prevention is thus one of the more pertinent issues faced by modern recruiters. It was exactly this problem that Pymetrics set out to solve.
This recruitment software program uses neuroscience exercises to collect behavioural data about candidates to match them to their ideal roles. Its algorithms are specifically designed to eliminate bias, guaranteeing the best candidates for the best roles.
Textio: calling an end to badly written job posts
Highly detrimental to successful hiring, badly written job posts are all too common in the recruitment industry. Research conducted by MightyRecruiter shows that in excess of three million job postings must be rewritten and reposted every year, causing recruiters and employers countless hours of wasted time, labour and ultimately money.
The need for well-written job posts has become even more pressing since the launch of Google Jobs. It is essential that recruiters who have enabled Google Jobs to pull job listings from their sites produce posts of high quality. Those who do not risk a Google penalty that will prevent their listings from ranking, reducing the pool of prospective employees.
Automated writing tool Textio attempts to tackle this issue by analysing job listing data from industries globally and finding trends in communication that lead to the successful employment of candidates.
Due to the increasingly automated nature of recruitment and the additional information caused by a growing population, the necessity of top IT software for recruitment companies shows no sign of declining.
These case studies demonstrate the significance of IT software and its ability to improve the speed, efficiency and equality of the recruitment market. It's evident that in 2018, well-chosen IT software can prove extremely beneficial to the success of your recruitment company. The only remaining concern is choosing the right program for you and your business.
What is a recruitment CRM?
Recruitment agencies who fail to leverage technology are placing themselves at a competitive disadvantage. An effective CRM is critical to success in the industry, delivering the right candidate and an exceptional client experience.
A CRM automates an organisation's recruitment operations and provides a central repository for all candidate data – including CVs and applications. The software simplifies every stage of the recruitment process, from application to hire, increasing efficiency.
A good CRM will refine your workflow so you can be efficient during each stage of the candidate lifecycle. The software makes it easier to source and find candidates, eliminates time-consuming manual activities, improves the candidate experience and enables you to be more efficient, allocating more time to the tasks that matter most.
With less time spent on manual tasks, recruiters are free to focus on finding candidates and filling placements faster.
Differing from a sales CRM which is used to manage client facing relationships, a recruitment CRM manages your candidate relationships.
If you prefer, you can combine the two separate systems to further streamline your business.
The benefits of specialist recruitment CRM software
5 key benefits to a CRM include:
Scaling your business – a CRM can grow your business and also grow with your business. An effective CRM will help you streamline manual tasks, drive relationships with your candidates, and help you get new recruiters up to speed




Making your team more productive – removing inefficiencies from your business processes, a CRM will automate manual tasks, giving you more time to focus on candidates




Improving candidates' experience – simplifying every step of the candidate lifecycle, a CRM will provide recruiters with the insights you need to better manage their candidate relationships By eliminating the need to spend time on manual tasks such as data entry and management, you'll also have more time to devote to your candidates




Providing a better insight into your business –  a CRM makes it easier to report on your data. Illuminating all aspects of your business, a CRM will help you better understand your candidates




Improving team visibility – a CRM will remove the frustration of candidates being contacted by multiple people who clearly aren't communicating with each other. Tracking all communication with a candidate, the software can help you identify areas where you can become more efficient
What to look for in a CRM
While your exact requirements for a CRM will depend on the nature of your business, key considerations when choosing you software should include:
Workflow management –  A CRM provides a single dashboard to manage the entire recruitment process – from job submission to candidate placement. The right CRM will enhance your existing workflow without reinventing it, leveraging best industry practices. New users are able to adopt the CRM right away, becoming more efficient as a result




Automatic data capture – with the average recruiter spending less than half of their time working with candidates and generating revenue and the majority of their time on manual administration, a CRM is a must.




Freeing up time for other responsibilities like sourcing candidates and nurturing relationships, automatic data capture also makes it easy for a new recruiter to pick up a relationship with a candidate where a former recruiter may have left it




Mobile access – enables your recruiters and salespeople to be productive wherever they are. Essential for offsite meetings, mobile access equips your recruiters with up to date information about clients and candidates, ensuring they can respond to requests promptly




Security – a CRM will hold all your candidates' confidential information, so optimum security is a must.  If your database is compromised, your reputation can suffer, so choose a CRM provider with an exemplary security record. 

Encryption for data transfers and limiting the amount of personal information that can be collected should be included as standard.
What is the best recruitment software for SMEs?
As a small to medium enterprise (SME) it can be hard to find an effective solution to your IT software needs.
In an SME recruitment is just as necessary as in a larger company, but smaller businesses face all the same recruitment challenges as their larger counterparts with fewer resources. Therefore it's essential for SMEs to make the right choice when it comes to recruitment software in order to avoid mistakes that waste time and money.
Free recruitment software
If you are a small to medium enterprise trying to cut down on costs, it can be hard to resist the allure of free recruitment software.
Equally, it can be difficult to know when a free recruitment software program will meet the needs of your company, and alternately, when it would be more effective long-term to invest.
Good free recruitment software programs include:
Fitzii

– a solution to the problem of finding employees that fit well within workplace culture, this software system makes use of a specially-designed Fitzii Assessment, which allows recruitment companies to filter candidates by personality traits such as social style, drive and initiative. The basic program is free, enabling recruiters to purchase any add-ons they need on an individual basis

OpenCATS

– this open source applicant tracking system is efficient and it also offers a high degree of customisation, allowing you to modify the software to best reflect the needs of your recruitment company. The downside of OpenCATS is that, unlike the commercial version of CATS, businesses using it have no server support. This may prove problematic for SMEs and other businesses without internal IT if they run into difficulties

SmartRecruiters

– the SmartRecruiters system is socially integrated and very simple to use. The downside? The free version of the software will only let your company view 50 applications per month, meaning that while SmartRecruiters is a good start, an expanding company will soon have to start spending
Although there are many short-term benefits of using free recruitment software, ultimately there is no way for recruitment companies to expand successfully without investing in a quality IT program that will accomodate all their data while providing system support if necessary.
Reducing the cost of recruitment by automating the process, Talisman provides your company with a distinct competitive advantage. Saving time and decreasing costs, the Cloud-based system means you can work wherever you are.
The comprehensive CRM provides:
Payroll and invoicing functionality – automating the payroll and invoicing process

CRM – reducing time spent on manual data entry, freeing up time to spend sourcing candidates

Timesheet management – ensuring all candidates are paid on time

Credit control – ensuring payments are made and received on time

A vendor managed solution – designed to strengthen key client relationships  
With almost 10 years of experience supporting IT systems in the UK, providing IT software for recruitment companies is one of our specialities.
We're confident that we can help you to achieve your business goals, offer an individual service fully tailored to meet your needs, no matter how specialised:
We understand the importance of applicant tracking systems to discover potential candidates, using sophisticated technologies such as automated screening to match job seekers to employers swiftly and accurately

You can choose from one of our 860 highly sophisticated customer relationship management systems to understand the needs of both clients and applicants, creating strong employer-candidate relationships and generating reports on progress

Our security audits also guarantee optimum security for candidates' data – essential in an industry where data breaches are unfortunately common. All our customers' data is stored in the cloud, facilitating ease of access as well as greater protection

Many of our solutions are tailored to the needs of small and medium enterprises, enabling smaller recruitment companies to benefit from a sophisticated IT software structure without incurring large fees
Get in touch to see how we can help you streamline your recruitment process, increase efficiency and grow your business.
Need IT support?
Get in touch with Cheeky Munkey