Using Microsoft Teams to keep your business secure
Working from home is now the new 'normal'. Many businesses have transitioned to remote working. With no clear indication on the expected length of the COVID-19 lockdown, they are getting comfortable. Establishing remote routines, revising business strategies and implementing appropriate solutions will enable employees to work from home efficiently.
There has been an increased reliance on remote working solutions, alongside reports of increased cyberattacks related to COVID-19.  It's crucial to make sure that the technologies you've chosen for your business are secure.
Microsoft Teams is part of the Microsoft 365 family and designed to be a 'virtual office'. Remote collaboration includes seamless video calling, easy chat, file-sharing and collaborative working channels. These features are all in place to increase presence and productivity. By offering communication options, Microsoft Teams aims to increase remote productivity, and to provide focus and collaboration among users. These are strong requirements in difficult times, for example during lockdown. During the current challenging climate, businesses need to know that their remote working solutions are safe and secure.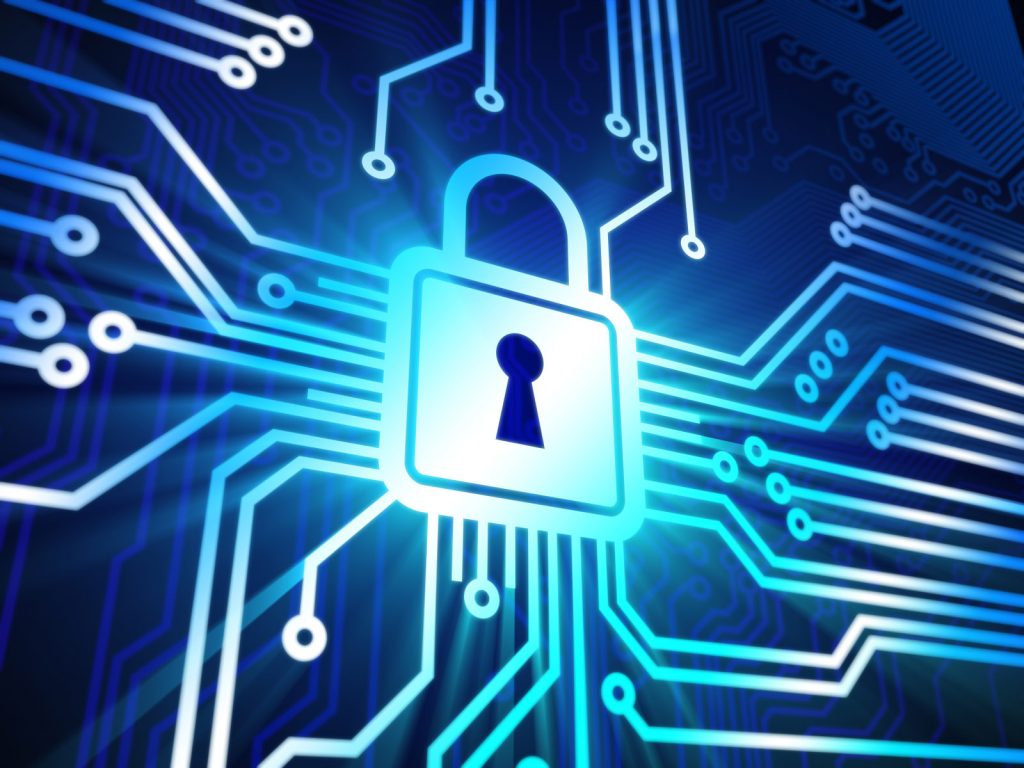 How safe is Microsoft Teams?
Branded by Microsoft as 'Safe. Secure. Free', Teams enables users to collaborate without compromising privacy and security. In a recent press release, Jared Spatero, VP for Microsoft 365, explained; "Now more than ever, people need to know that their virtual conversations are private and secure. Because of this, at Microsoft, privacy and security are never an afterthought". Microsoft has built Teams on their Microsoft 365 hyper-scale, enterprise-grade cloud, providing some heavy-duty security and compliance capabilities.
Security statements and ethos' are reassuring, however businesses need security measures that suit their individual requirements; healthcare organisations are concerned about patient privacy. Consumer businesses are concerned about their customer data. Financial institutions need to prevent cyberattacks. Microsoft Teams offers advanced security and privacy features designed to meet the needs of different industries.
1. The 'Trustworthy by default and design' policy
Teams is designed and developed to comply with Microsoft's Security Development Lifecycle. Privacy and security embraced throughout product development and transparency for users is key. Microsoft does not deliver data-driven advertising and deletes all data after a Microsoft 365 subscription ends. Teams also meets more than 90 regulatory and industry standards, which gives users peace of mind that their data and personal information is not at risk.
2. Enhanced security and privacy for video conferencing
Users can manage who can see meetings, participate in them and access meeting information. During meetings, organisers can stipulate who waits in the 'lobby', remove participants during a meeting and even designate "presenters" and "attendees". All meeting participants are notified when a recording starts. Your recordings are stored in a controlled repository protected by encryption and permissions. Teams also benefits from artificial intelligence which monitors chats to help prevent negative behaviours.
3. Identity and account protection
Teams uses multi-factor authentication which protects your username and password; adding a second form of verification such as a code delivered through a mobile app. This fundamentally protects businesses from cybercriminals targeting employees with weak or stolen passwords. Microsoft Teams enforces this authentication through 'Azure Active Directory' — a single, trusted, back-end repository for user accounts.
4. Encryption and advanced threat protection
Company data and information is encrypted both in transit (being sent to a colleague, for example) and at rest. Teams uses Secure Real-Time Transport Protocol (SRTP) which checks the integrity of data. This is done when data moves from one virtual place on teams to another, and enables safe file and information sharing. Advanced Threat Protection (ATP) checks content to see if its malicious or suspicious, and blocks user access if it is.
These are uncertain times, and therefore, a secure solution to support your business can be the difference between struggle and success. If you want to learn more about Microsoft Teams and how it can help keep your business productive and secure.
Need IT support?
Get in touch with Cheeky Munkey