How to utilise Google Careers to your recruitment company's advantage
What is Google Jobs?
Google Jobs, the latest release in a long line of Google search functions, has just been launched in the UK. First released in June 2017 in the USA and currently live in India, Canada, Spain and parts of Africa, it heralds a deep-rooted change in the way in which online job-hunting in Britain takes place.
Despite doubts in the industry regarding whether Google Jobs would come to the UK at all, according to Account Director of 4MAT David Johnston, there is plenty of evidence that Google has been preparing Jobs in the UK since September 2017, if not before, ahead of the recent launch.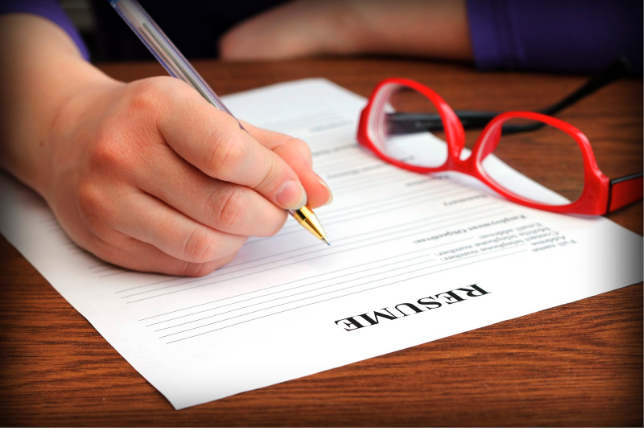 As discussed by Tom Chevalier of Appcast, approximately 30% of all global Google searches are employment-related, whether it be job research, company research or active job hunting – meaning there has always been an incentive for Google to launch its Jobs function here.
Now that Google Jobs has launched, recruitment agencies should make sure that they are ready to use it to their advantage.
What does Google Jobs actually do?
At its core, the new search function is designed to simplify and speed up the process of job-hunting for the user. At Google Jobs' US launch, Google CEO Pichai Sundar announced that the purpose of the tool was to 'better connect employers and job seekers'.
Google for Jobs enables users to filter potential jobs by:
Qualifications

Experience and job specialities

Working hours

Seniority

Salary

Commute time

Company

Reviews and ratings of the employer
Recruiters working with Google in order to create Google Jobs functions include:
Monster

WayUp

SmartRecruiters

DirectEmployers

CareerBuilder

Facebook
Google Jobs has also incorporated salary ranges provided by Glassdoor and Payscale in order to further streamline the job seeking process. Notably, Indeed is not working with Google Jobs, instead electing to keep its job listings separate.
How recruiters can use Google Jobs
The first step to utilising Google Jobs is to make it possible for Google to index your job listings.
There are two steps that a recruitment company needs to take in order to do this:
Implement Job Posting structured schema markup on your site

Add a <lastmod> dated sitemap, Atom feed or RSS for every job listing
As a recruitment company it is essential to implement the schema markup required for Google Jobs to run on your website. Worryingly, more than 50% of the top 100 UK recruiters have failed to carry out the necessary implementation, rendering their businesses vulnerable to the launch.
Fortunately, the indexing process is straightforward and Google has provided a schema markup guide in order to help recruiters. You can also use their Structured Data Testing Tool in order to check that your schema is working as expected.
Businesses who fail to take advantage of this opportunity to adapt their sites do so at their own risk. Google Jobs will divide recruiters into two camps – those that are poised to take advantage of its potential and those that will fall behind. A positive way to view this is that if your recruitment company falls into the former category, your competitors' losses will be your gains.
The increasing focus placed by Google on universal accessibility means that recruiters should pay close attention to the ways in which job seekers will interact with the information that they are providing.
Consider:
What device they are using – your site should be optimised for mobile and voice search in addition to standard desktop usage

What browser they are using – ensure that your site is harmonious with all current versions of Chrome, Safari and Firefox

The information that you are providing – ensure that job seekers can access all the details that Google Jobs is designed to give them and that there are no blank spaces or gaps in their knowledge

Make sure that each job ad has a separate page on your site

Pay special attention to location – proximity of the employer to the job seeker and the predicted commute distance are major features of Google Jobs

The quality of the information that you are providing.

Google Webmaster guidelines

state that it should be 'unique, valuable and engaging' as well as being relevant to your audience
Even if you adhere to all of the guidelines above, implementing the correct markup and sitemaps will do little for you if you do not adhere to SEO best practice. Google is penalising sites that make use of black hat strategies more heavily than ever, so avoid keyword stuffing and link farming. They will result in penalties that will put you at a disadvantage.
Make sure that your job ads are optimised, taking into consideration appropriate keyword use and clarity. As a recruitment company looking to utilise Google Jobs to your advantage, you should also take care to make sure that your metadata, such as URLs, page titles, meta descriptions and tags, are as accurate as possible.
Google Jobs: a positive or negative impact on recruitment?
Google has described its latest search function as the manifestation of 'a Google-wide commitment to help people find jobs more easily' – but what does this mean for conventional recruitment agencies?
As is usual with Google, the focus here is on the user experience. Jobseekers and employers are placed at the forefront of this new initiative and despite Google's collaborations with online recruiters, recruitment agencies are not their top priority.
Doubts regarding Google's marketing campaign for the new search function have also been voiced. Their stance – that they have developed Google Jobs as part of a mission to combat the global skills shortage – has been criticised by some as unnecessary, inaccurate or worse, disingenuous.
Could the implementation of Google Careers negatively impact recruitment agencies? It is definitely a possibility. As discussed at length on Reecru, Google Jobs search results now appear at the top of the page, pushing other job boards down and causing an increase in cost per click (CPC) that may price smaller boards out of the market.
At present Google has no plans to charge for job ads, but this could change down the line. Again this would have a knock-on effect, as only the larger businesses who can afford the expense of maintaining ads would take centre stage. Smaller recruiters incapable of competing with them financially will be pushed out of sight.
The impact of Google Jobs on the recruitment industry may seem bleak, however, the changes discussed are only speculation and do not automatically predict the end of recruitment as we know it. On the contrary, as discussed by HR Dive, the new algorithm is designed to prevent SERP domination by large recruiters for a more balanced online recruitment landscape, seeing as the quality of a job posting is responsible for page rankings, rather than recruiter size.
Regardless of what some in the industry are claiming, Google for Jobs is only likely to be disastrous to agencies that are unprepared.
Marketing Director Graham Smith, reflecting on who will win and lose out as a result of Google Jobs, predicts:
'The losers, I believe, will be smaller recruitment agencies and small/medium employers. Google for Jobs requires a certain level of marketing and technical expertise to gain a high ranking on the results page, and small firms do not always have that expertise – nor can they afford to buy it in.'
It is significant that Smith directly equates 'lack of marketing and technical expertise' on the part of recruitment agencies with losing out in a post-Google Jobs recruitment industry.
Firefish Marketing Executive Gabriela Ochoa warns:
'Being unprepared for the changes could certainly result in you being left behind, as it's likely that traffic to your job pages will drop substantially if Google isn't scraping them.'
With this in mind it is absolutely crucial to ensure that every job posting is optimised to a good standard to safeguard your recruitment company's prospects and to remain alert for any more announcements from Google regarding Google Jobs updates. Use your marketing and technical resources wisely, whatever their extent.
On a more positive note, thanks to Google's commitment to accurate and informative content, the quality of job listings is likely to improve substantially as a result of the implementation of the Google Jobs function.
Google for Jobs is designed to use AI algorithms in order to learn about job seekers, the better to provide them with relevant job opportunities. Although this is a benefit primarily targeted at users, ad results tailored to user preference also directly benefit recruiters, as it increases the applications from relevant candidates.  
The quality of job ads is also guaranteed to improve and the online recruitment industry will likely see a drop in scattergun ad strategy in favour of fewer, higher-quality adverts perceived by Google as valuable. Firefish Content Editor-in-Chief Katie Paterson opines that there will also be a reduction in duplicate job postings, which will streamline the recruitment process both for job seekers and employers.
Possibly the biggest advantage for recruitment companies however, is that Google prioritises the originator of a job ad (a recruitment website) provided that all the necessary markup is in place. This means that as a recruitment company, site traffic will now come straight to you as the source, rather than being distributed to third party sites such as LinkedIn.
The increased focus this offers is of course excellent marketing for your recruitment company and will almost certainly increase traffic to well-optimised sites. This is a definite bonus provided that you are willing to capitalise on it.
On the whole we advise recruitment agencies to see the rise of Google for Jobs not as a blow, but as an opportunity. Recruiters poised to take advantage of this new search function can profit if they stay ahead of the curve.
Need IT support?
Get in touch with Cheeky Munkey