What is Managed Hosting?
With so many different types of servers available it can be hard to know which is the right choice for you. If you're just starting out with your online business, if you're in a period of expansion or if you're looking to free up some time from IT to focus on business growth, there's a different hosting option to suit your needs.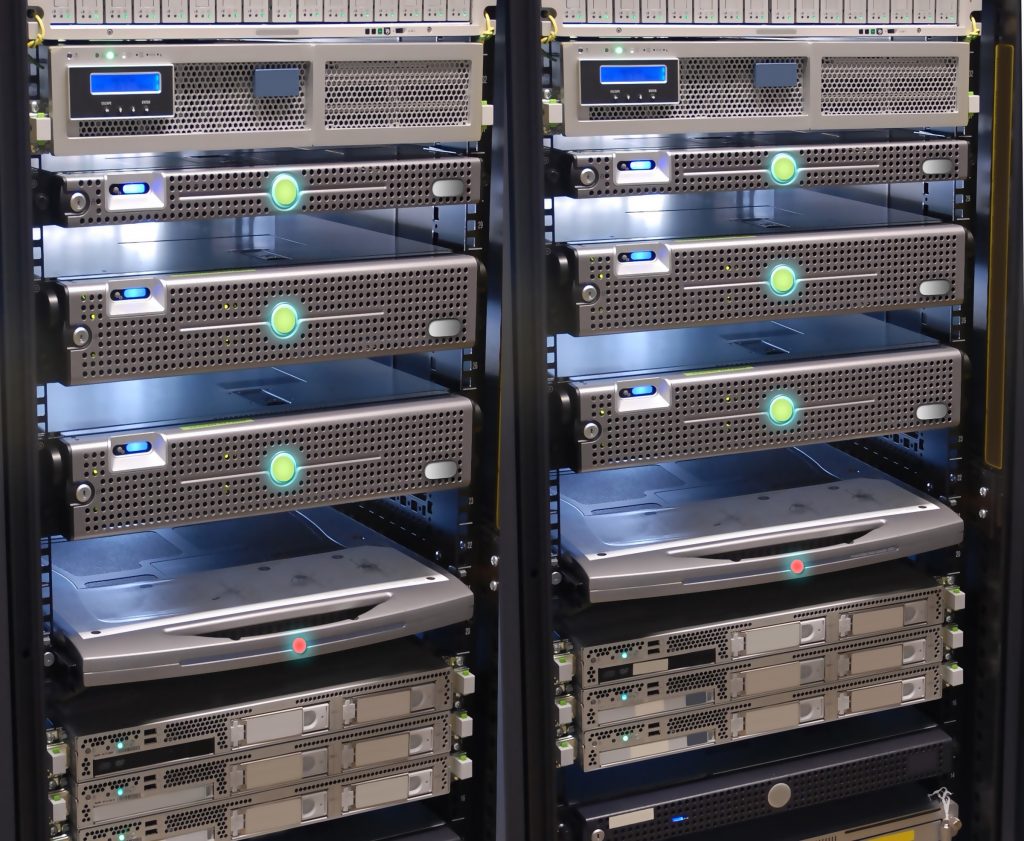 What is shared hosting?
If you're new to the online industry and working on a small budget, the best server route to opt for is shared hosting. Shared hosting is where a service provider serves a number of different websites simultaneously.
It is one of the most cost effective options available to businesses, but offers limited resources. Host providers fulfil tasks such as software installations, server maintenance and security monitoring which can be useful for new businesses, but shared hosting does come with more security and stability risks because of the number of users sharing the same server.
As your business grows and traffic to your page increases, it's worth considering upgrading to a variant of dedicated or managed hosting.
What is dedicated hosting?
Dedicated hosting means that a host company rents out one server entirely devoted to one organisation, or to a single purpose, for example a website.  The service can be set up either at your business office, or externally at the service provider's facility.
The benefits of dedicated hosting are that the client has more freedom to customise and tailor their service to their specific needs, only paying for the features they require. Security measures such as anti-virus software, as well as other measures, can be tailored to your business needs.
Whilst shared hosting may cause congestion problems due to high traffic from other websites sharing the same server, dedicated hosting means that you completely bypass this problem. If you rent a dedicated server you will have full control of the server. However this also means that you will have to monitor your server around the clock, maintaining it and its security.
What is managed hosting?
Managed hosting differs to dedicated hosting in that the service provider leases all required IT infrastructure to the client, including all hardware, operating systems and system software. As well as this, the service provider manages the infrastructure 24/7 so that your business can focus on growth.
Managed hosting is more expensive than dedicated hosting, but it does mean that you will not need to employ IT staff and will not need to purchase hardware. Usually the service provider sets up, installs and configures both the hardware and software. Service providers are also typically responsible for patch management, technical support, system maintenance, updates and monitoring.
Most of the time the equipment is kept at the service provider's facility, but the client usually has administrative access, plus access to a Web-based interface which allows the user to interact with the system. As part of managed hosting there might also be other services available.  These include backups and disaster recovery, vulnerability scans, intrusion detection, prevention and mitigation.
Ultimately, the server capability that you need entirely depends on what stage you're at in your business and where your focus lies. If you find that your online business is subject to a lot of traffic, you may need to reconsider your shared server for a more robust solution.
Whilst a dedicated server gives you more control, managed servers allow you to focus on other areas of business. So research carefully, weigh up your options and make a decision that is right for you and your business.
Should you need any advice, get in touch and our team of experts can advise you on which is the right server choice for you and your business.
Need IT support?
Get in touch with Cheeky Munkey