If we go back a year almost all businesses were hardwired in their office spaces. Virtual desktops were seen as a luxury, adopted only by enterprises and businesses for whom remote working was non-negotiable.  Fast forward to now, almost everyone has a virtual desktop solution in place and it is now the new norm.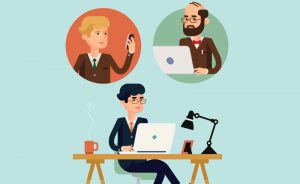 The Covid-19 pandemic has accelerated the need for the 'work anywhere' flexibility and virtual desktops provide that.  Here are the other benefits:
1) A secure working environment
WVD provides Windows 10 and Windows Server desktop and application virtualisation from any internet-connected location. With the Microsoft security wrap,  employees can be confident that they are protected from potential security risks.
WVD users can also use any device and enjoy seamless integration with Microsoft 365 apps like Teams.  This gives your staff the office desktop experience that they are comfortable with.
2) Cost saving
With Windows Virtual Desktop and Microsoft 365 licences, you only pay for what you actually use.
3) Increase in productivity 
With a WVD subscription, you obtain built-in Azure Site Recovery and Azure Backup technologies. This means that you can minimise downtime and prepare in advance for planned maintenance, menaining that emplyees spend less time waiting for systems to get back up and running. Less down time means increase in productivity!
4) Secure apps and data
With the ability to apply access controls to users and devices, you are in full control and protected against cyber threats.
With a second wave of the Covid-19 pandemic well under way, its important that businesses are looking at more permanent and less temporary ways of working remotely. Windows Virtual Desktop is affordable, simple and offers a range of benefits to support the happiness of your employees: not an easy task in the current climate. Talk to us today to find out more about your options!
Need IT support?

Get in touch now to find out how we can help your business