Financial services companies contribute over £100 billion per year to the UK economy. Due to large amount of revenue financial services are often targeted by cybercriminals. A November 2020 survey that 62% of financial service providers suffered a breach in the past 12 months.
With the mass shift to home working in the UK, the risks are continuing to rise. Since the increase in remote work, 40% of UK financial services firms say they've noticed a rise in cyberattacks.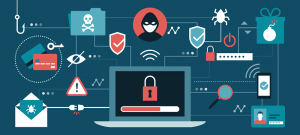 Below are key security questions, financial firms should be able to answer:
• How are you protecting your firm's data?
Firms must have a robust data protection policy in place for both customer and internal information. Financial services companies should have features like email encryption, multi-factor authentication, and conditional access in place.
• What is your response strategy for a customer information breach?
Employees should know how to respond in a worst-case scenario. They should assume a breach will happen at some point and be able to respond to protocols in order to quarantine and report threats.
• Do you have a robust cyber insurance policy?
A cyber attack not only damages reputation – it could come with lost of extra costs, fines, litigation costs, settlements, investigation costs, and more. Firms should have a good quality cybersecurity liability insurance that clearly outlines the situations it covers. If you follow the recommended security guidelines that a breach is inevitable, it only makes sense to know your insurance plan like the back of you hand.
Need IT support?

Get in touch now to find out how we can help your business