Is your company IT infrastructure in need of modernisation? Discover the benefits of the specialist IT infrastructure services available from Cheeky Munkey.
A robust and responsive IT system is essential to the success of a business. Systems enable a company to remain competitive, capitalise on customer opportunities and adapt to changes in the workplace.
Ever-evolving technology and updated systems mean the landscape of IT infrastructure changes frequently. To ensure your business keeps up with date with your competitors, you should ensure any existing legacy systems and software in your infrastructure are updated and modernised.
A poorly functioning IT infrastructure can impact upon employee productivity, with challenges and demands placed on their time. You can also put your business at risk of cyber attacks if your systems are not secure.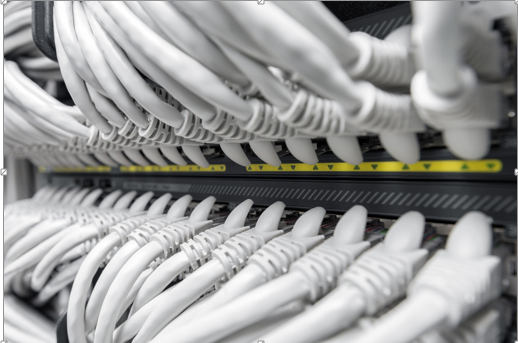 What is IT infrastructure?
An IT infrastructure is necessary for the operation and management of a company's IT services, both internal and external. Essential to any organisation, a fully functioning infrastructure delivers your business' IT requirements to both your employees and customers.
The infrastructure of a company includes all elements of its IT systems, such as:
Network equipment – including routers
Software – including operating systems
Hardware – including servers
Services – including backup provision
Telecommunication – including internet cabling and telephone lines
Data centres and other facilities which house infrastructure
Computing platforms – including on-demand Cloud platforms
Power equipment – including backup sources and uninterruptible power supplies
Content systems – including CMS and document management systems
Communication systems – including VoIP
Information monitoring and security systems – including intrusion/attack detection software
Any equipment used to develop, test, operate, monitor and support IT services
Whilst the IT infrastructure of a company includes all physical devices, it excludes processes, documentation and employees involved in operating, executing and managing any IT related services.
Whether you need to update your existing network or infrastructure, expand the capacity of your network or set up a new infrastructure, we can help to boost the profitability of your business with modern, streamlined processes and system, from your initial brief to our final handover.
What do our IT infrastructure services include?
The specific needs of your business IT infrastructure will depend on many factors including:
The size of your business
The age of your existing infrastructure
The capacity of your existing  infrastructure
Your business objectives
We will work out what you and your business need, then create a bespoke solution to suit you.
Our IT infrastructure services include:
IT support
End user support
Systems and network management
Anti-virus solutions
Data centre consolidation and hosting
Database services
Cabling and connectivity
VoIP and VoIP migration
Virtualisation solutions
Consultancy
We have extensive experience in creating and installing IT infrastructure solutions for all types of business, from SMEs to large corporations. We can use our considerable expertise to provide you with a scalable infrastructure solution which is able to grow flexibly with your business.
Need IT support?

Get in touch now to find out how we can help your business