Why is server support critical to the stability of your IT infrastructure? A guide from Cheeky Munkey answers your questions.
A modern business relies on its servers, with any outages or disruptions causing a decrease in employee productivity and company profitability.
A proactive and comprehensive 24/7 IT support service designed to keep your IT infrastructure up to date and virus-free is essential to ensure your business operates efficiently.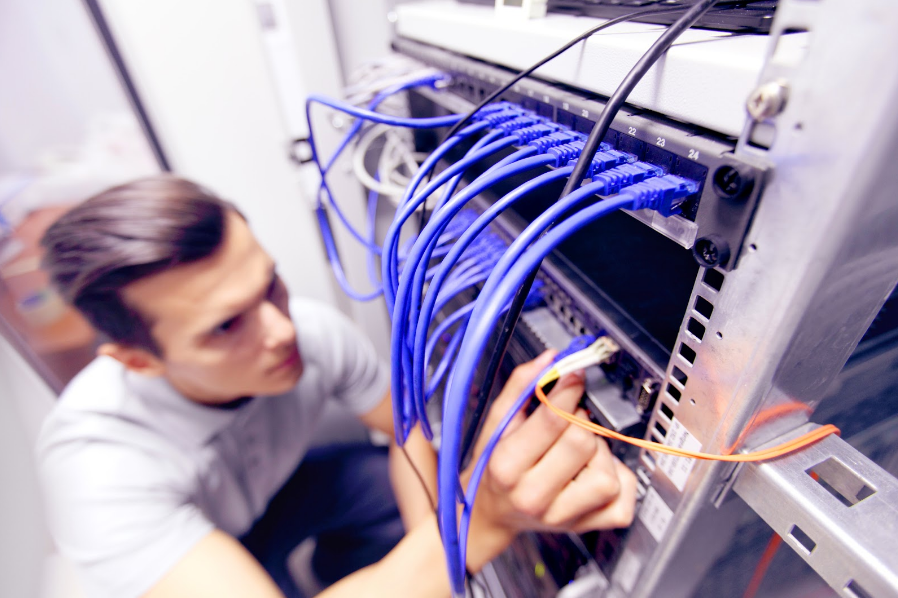 Signs that you need server support
Is your server slow, lagging or prone to cutting out?

Does your server appear to be at risk from viruses and other malware?

Is the cost of managing your own business servers becoming too high to maintain?

Do you lack the necessary training, resources, or both to perform internal server support tasks?

Do you struggle to monitor and manage your server capacity?

Do you need to scale your business up or down rapidly without any negative effects on the running ability and functionality of your servers?

Are you considering the time advantages of outsourcing your server management tasks?

Would 24/7 support from a specialist team be more convenient than standard 9am-5pm weekly working hours to fix any issues that may arise?
If you're seeing any of these signs in your business, it is time to invest in server support. Your business will benefit from our expertise.
How to make sure your software is up to date
If your server speed goes down, so does the productivity of your business. Employees required to work on a server that is outdated, slow and prone to outages will have their work interrupted and lose valuable time. This will have a negative effect on efficiency, productivity and morale.
Hiring an in-house IT specialist to provide the necessary server support is an option, but this is only a viable solution if your company is large enough for it to be financially affordable. Depending on the extent and usage of your servers, you may also need a team of IT specialists rather than just one.
If you have an employee who possesses the necessary IT skills but they work for you in a different capacity, it is inadvisable to delegate server support duties to them as neither role will be fulfilled to a satisfactory degree.
Outsourcing server support is thus a cost-effective means of maintaining a robust IT infrastructure and – by extension – sustaining productivity. Our team of IT specialists will provide the best server support for your individual business needs.
Server support we offer
We specialise in providing support tailored to your company's needs, relieving you of the burden of managing your servers internally and allowing you to continue doing what you do best without any interruptions.
We know that no two businesses are the same. That's why we provide a flexible support service that can be tailored to your requirements.
We offer two different server support options:
Fully managed server support
Our fully managed server support option involves proactive round-the-clock server support, monitoring:
Memory usage

CPU usage

Backups

Viruses

Software updates

Server events

Hardware age

General wear and tear
If you opt for our fully managed server support, you'll receive a personal account manager whose role is to develop an infrastructure strategy based on your long-term and short-term business goals whilst optimising IT expenditure, making fully managed server support excellent value for money.
Our fully managed server support is 24/7 based on a fixed monthly fee with no additional costs for callouts, providing your business the ultimate server security.
Block hours server support
Block hours server support is provided as and when the you require. Blocks of time are purchased upfront in 15 minute increments for a discounted hourly rate.
Our block hours server support option is a cost-effective solution to any server difficulties you may be experiencing. Once purchased, blocks of time have no expiry date, enabling you  to make use of them as and when you need.
This is an ideal option for businesses that perform basic server maintenance internally and occasionally require specialist troubleshooting.
To discuss which server support option is right for your business, please just get in touch with us and we'll be more than happy to discuss your individual requirements.
Need IT support?

Get in touch now to find out how we can help your business