Finding a cost-effective solution to your IT needs isn't always easy, wherever you are in the UK. The team at Cheeky Munkey advise on UK IT support costs.
What is the cost of IT support in the UK?
Prices for IT support in the UK vary considerably due to the varied nature of business requirements, technological experience, budget and location. Most IT support costs, however, are highest in Central London and reduce as you get further away from urban areas.
It is common for reactive – also known as ad-hoc – IT services to cost upwards of £75 per hour. Many IT support companies also offer a discounted hourly rate whereby blocks of time are purchased in advance to use when you need them. This proactive service model is much better value for money than buying time as and when you need it.
There may also be additional fees for a high volume of ad-hoc support callouts within a certain time frame (usually a month). In such cases, remote support by chat or telephone usually doesn't count as a callout and you will not be charged extra for it.
It is worth checking this with your IT support provider beforehand to avoid any additional costs.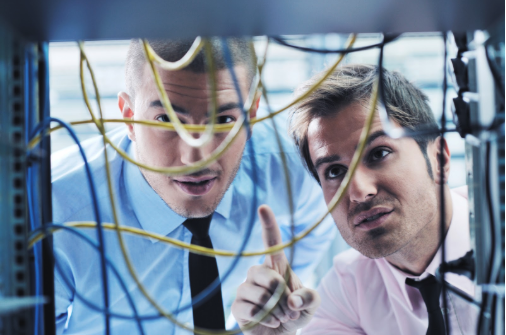 You should also bear in mind that if you pay for IT support on an ad-hoc basis there is usually no guaranteed response time. This means that you may have to wait a long time for support in the event of an emergency, which can considerably impact your business.
Although costs per hour for ad-hoc IT support may seem affordable in comparison to paying monthly, it can prove to be false economy. If your business starts encountering regular problems, costs and business delays will quickly escalate. In this case, consider investing in a monthly IT support contract.
Opting for fully managed IT support will cost at least £300 per month. This has the benefit of making budgeting easier and removing any surprise costs. Some full management support services also spread your IT expenditure, preventing any unexpected expenses and staggering outgoing payments.
Full IT management is mostly a remote service and some companies may charge additional fees for callouts – it is important to check this before committing to a contract.
If you cannot get by on block hours but fall short of needing full IT support, it may be wise to incorporate a mixture of the two. Most reputable companies offer hybrid services, so you can opt for a monthly support management contract for your most complex and/or vital IT infrastructure and block hours for less crucial problems that you can usually fix yourself.
Remote IT support costs
When it comes to remote IT support for small businesses, consider:
Remote IT support usually costs around half as much as onsite support due to the lack of necessary transport costs and manpower

In the case of an ad-hoc IT support service, you will have to factor in the price of reactive callouts in the event of an emergency

A fully managed IT service will usually include unlimited remote support by telephone, email or chat during business hours
Small business IT support costs
If your business isn't the largest, it can be difficult to decide what kind of small business IT support to choose in order to ensure you receive value for money. The answer is dependent on the service you provide.
If the day-to-day workings of your business rely heavily on technology, it is more financially efficient to outsource to fully managed monthly IT support.
On the other hand, if your small business isn't heavily IT-dependent and/or you sufficient IT knowledge to perform basic troubleshooting, paying for ad-hoc block hours is more suitable, at least initially.
At Cheeky Munkey we offer 24/7 remote and onsite services to suit you, whatever the needs of your company.
We provide a fully-managed IT service as well as discounted block support, minimising the risk of any disruptions and ensuring an efficient and expert return on your IT support costs.
Get in touch with our specialist team to discuss system support for your business.
Need IT support?

Get in touch now to find out how we can help your business