It is vital that small to medium enterprises prevent IT problems that could disrupt their business. The team at Cheeky Munkey discuss the various UK SME IT solutions.
In an increasingly digitised world, most businesses cannot operate without a functioning IT infrastructure, yet issues and outages frequently occur.
Typically, SMEs have IT needs that differ from those of a larger company. An expanding business needs IT systems that can expand with it, while also providing a financially economical service.
Trying to grow your business without the necessary IT support results in overworked staff, longer office hours and ultimately a risk of a drop in productivity and profit – that last thing an SME needs. Fortunately there are various solutions available to SMEs with regard to potential IT issues.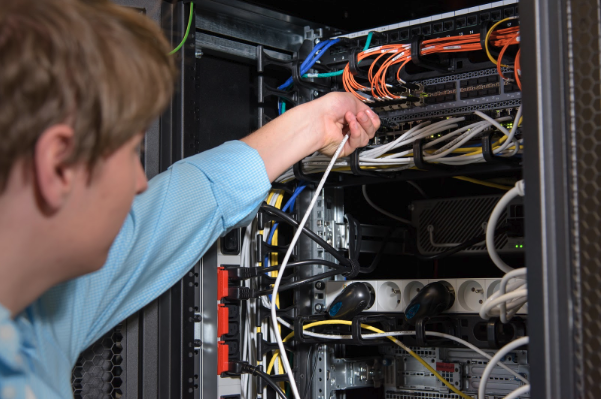 SME IT support
Should anything go with your company IT infrastructure, it is essential to have a specialist IT infrastructure service on hand in order to fix the problem swiftly and limit any financial repercussions.
Fully managed IT support provides:
24/7 infrastructure monitoring

Access to expert IT knowledge

Personal account management in line with your business objectives
Although it can be advantageous to invest in fully managed IT support, this may not be financially feasible for an SME, especially if:
Your company is not yet established

Your existing IT infrastructure is ample for current requirements
If this is the case, consider a block hours SME support service in order to access IT support as and when you need it. For infrequent IT support issues, this service is a cost-effective option should anything go wrong.
An external IT management service of this kind benefits SMEs as you'll have access to expert assistance to fix any problems that occur, rather than relying on current employees that may lack the same degree of technical know-how. This avoids wasting time that could be better spent elsewhere or overtaxing employees.
Businesses that are encountering regular IT difficulties should however consider an alternative support option.
SME cyber security
SMEs often lack the complex cyber security measures implemented by larger companies. This may lead to a higher risk of an attack as cyber criminals perceive smaller companies to be easier targets.
Joe Siegrist, Vice President and General Manager at LastPass, says:
'We're likely to see an increase in cyber attacks on SMEs [in 2018] before we see a decrease, because many businesses need to improve their cyber security…
Smaller businesses can find it harder than large ones to repair the damage if their data is compromised, and financial repercussions will often hit them harder.'
It is therefore unwise to neglect your cyber security. As an SME you have just as much, if not more, at stake than larger companies when it comes to an attack or data breach.
With this in mind, consider acquiring the government-backed industry support  Cyber Essentials certification for expert advice regarding cyber security measures. This certification is designed to provide GDPR compliance and protect the kind of sensitive data that cyber criminals target. It also provides free cyber liability insurance cover in case of disaster.
It is also worth investing in a robust spam protection and junk mail filtering service to keep malware and phishing emails away from your IT systems, preventing business disruption or the theft of your personal data. Look for an anti-spam service that has been designed with small and medium-sized businesses in mind, with prices that reflect this.
At Cheeky Munkey we have almost a decade of experience in IT system support for UK SMEs and offer a wide range of services to cater to a variety of business models.
Our engineers work 24/7 onsite and remotely to resolve any technological issue that might occur.  Get in touch with us to discuss your company's IT needs.
Need IT support?

Get in touch now to find out how we can help your business