Most businesses are currently operating remotely.  This is due, in part to the realisation that working remotely hasn't had a negative impact on productivity.  In fact, many companies have reported an increase in productivity among their employees.
A recently published BBC article outlines how "50 of the biggest UK employers" have no plans to return to full office-based working, while a further 20 of the largest businesses have no current plan to bring any workers at all back into the office.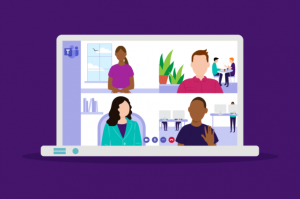 Some smaller firms are intending to do away with business premises altogether.
A survey carried out by Cardiff University and the University of Southampton reports 9 out of 10 employees that have worked from home since March want to continue and organisations recognise the importance of being able to offer this flexibility.
In order to continue to work from home, companies need to ensure their workforce have the technology to work efficiently, safely and securely.
Microsoft's cloud-based solution, intune enables just this, giving businesses the functionality to expertly manage mobile and desktop devices and applications from anywhere.
Supporting platforms like Windows, Windows Mobile, iOS, and Android, Intune offers businesses the ability to manage mobile apps on personal devices and does so without compromising employee privacy.
Benefits of Intune:
• Employees can install and register on a self service portal.
• Remote control features including passcode reset, data encryption, and full device wipe.  This ensures the business is covered should a device be lost or stolen.
• Access control to block against specified applications or URLs.
• Protection for data, including Exchange email and OneDrive for Business documents.
Intune provides peace of mind that company systems will be secure when accessed remotely.  Whether it's working from home or when visiting clients, partners or suppliers.
Whatever the future working model for your business, Microsoft intune can keep you safeguarded.  It offers:
• Fully office-based, and you're empowering employees regularly out in the field.
• Moving to a hybrid model, with employees alternating between working from the office and being based from home.
• Continuing with every employee working remotely.
Need IT support?

Get in touch now to find out how we can help your business