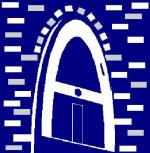 Agudas Israel Housing Association (AIHA) is a Registered Social Landlord providing low-cost rental housing to the Jewish community. Its activities include the provision of supported housing for people with special needs and large housing units for extended families.
The Challenge
Four years ago AIHA were in need of reliable, knowledgeable and cost efficient IT support. Their systems needed upgrading and as a result of this their data was at risk.
The Solution
AIHA chose to use Cheeky Munkey to ensure their system was secure and well-supported and that their data was safe.
As well as being provided with cost-efficient IT support and disaster recovery services, AIHA chose Cheeky Munkey to provide them with a server hosting service.