Technology in HR: the global picture
Technology in HR: the global picture
We take a look at the issues holding back digital developments in HR departments and what can be done to improve the situation going forward.
A study undertaken by the Association of Executive Search and Leadership Consultants (AESC) has revealed that HR departments remain significantly behind their counterparts in finance, marketing and technology when it comes to digital advancement.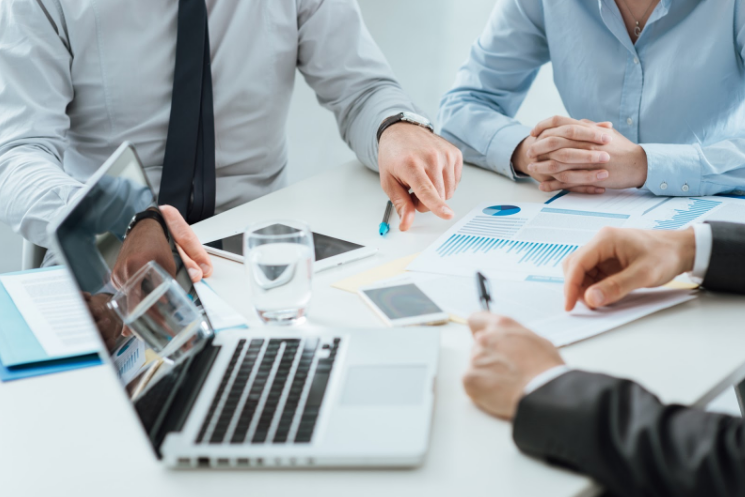 The survey, conducted globally and involving over 600 executive recruiters, demonstrates that the only business function less advanced than HR is legal. Unsurprisingly, the highest degree of digital transformation occurs in technology departments, followed closely by marketing.
These figures do not change substantially by geographic region, which demonstrates the fact that digital stagnation in HR is not particular to any specific society, but represents a global problem.
What's getting in the way of digital advancement in HR?
Despite the apparent lack of progress, it is clear that technology is clearly revolutionising HR as we know it. Estimates by Erica Titchener, Global Head of Technology at Alexander Mann Solutions, indicate that there were nearly 50 major announcements of HR-supporting technologies in the third quarter of 2018 alone.
It is easy to feel snowblind in such an onslaught of innovation, and it is clear that HR leaders are feeling overwhelmed. The fact that just 14% of employers are satisfied with the HR technologies that they currently use, despite all the progress made in the industry, is evidence of this.
The AESC survey identified the five main obstacles preventing digital transformations in HR. These include:
Legacy approaches

Lack of talent

Lack of investment

Resistance to change

Lack of clear definition
Another reason for employer dissatisfaction when it comes to HR technology is simply the wrong attitude towards it. Digital stagnation can also be attributed to a failure to embrace digital culture in the workplace. A culture of positive change is necessary to pursue innovation, and without this it is difficult for any progress to be made. Advancement relies upon:
Leaders who lead by example

Clear communication

An empowered workforce
The digital progress within the sector can in and of itself be a hindrance. With so many new HR technologies  there is a risk of being distracted by developments that seem new and exciting, but in reality do little to increase productivity, solve issues or integrate with the company's existing methods of working.
There is also the risk of these new technologies being used within HR departments as an attempt to streamline existing (and potentially dated) systems – rather than replacing them with more efficient ones.
This is not only financially costly, but also a waste of time and effort on the company's part, as unnecessary resources are devoted to the application of technology that serves little purpose in the context of the HR department.
It goes without saying that digital developments would benefit HR on a global scale. Companies are now questioning what can be done and the ways in which they can contribute to further technological advancement in HR departments.
The survey shows that change requires dedication on the part of the company as well as an increase of investment – both financially and psychologically. There also needs to be a willingness to change old systems and embrace new tools and methodology in order to create a faster and more effective HR department.
Our recruitment sector consultant, Don Byrne gives his thoughts on the topic below:
'This reads quite badly for the HR function but let's not beat them up too much. It's only recently that some HR departments have been empowered and assigned as the driving force behind change and innovation. Further recognition and support for HR are required, including representation at 'C' Level discussions, and only then can a joined-up strategy be formulated.
There are currently a lot of distractions for HR (including but not limited to diversity inclusion, CSR, apprenticeships and equal pay) so sometimes the agenda for internal self-analysis and efficiency is ignored. A process change champion backed by Senior Management can go a long way as the first step towards greater automation.'    
Need IT support?
Get in touch with Cheeky Munkey