biz4Biz Finalists for the Professional Services Award
Cheeky Munkey were recently honoured to be nominated for the biz4Biz Best Professional Services award, recognising the high level of knowledge & service we have provided to all our clients over the last year.
Out of 48 companies we were shortlisted to the finals and attended the glitzy Gala dinner last Friday 3rd March at Tewinbury Farm which was presented by The Right Honourable Michael Portillo.
Unfortunately we didn't come home with the trophy but we feel proud to have reached the finals. Thank you to all of our wonderful clients, to everyone who voted for us and of course our professional team of Munkeys!
Bring on 2018!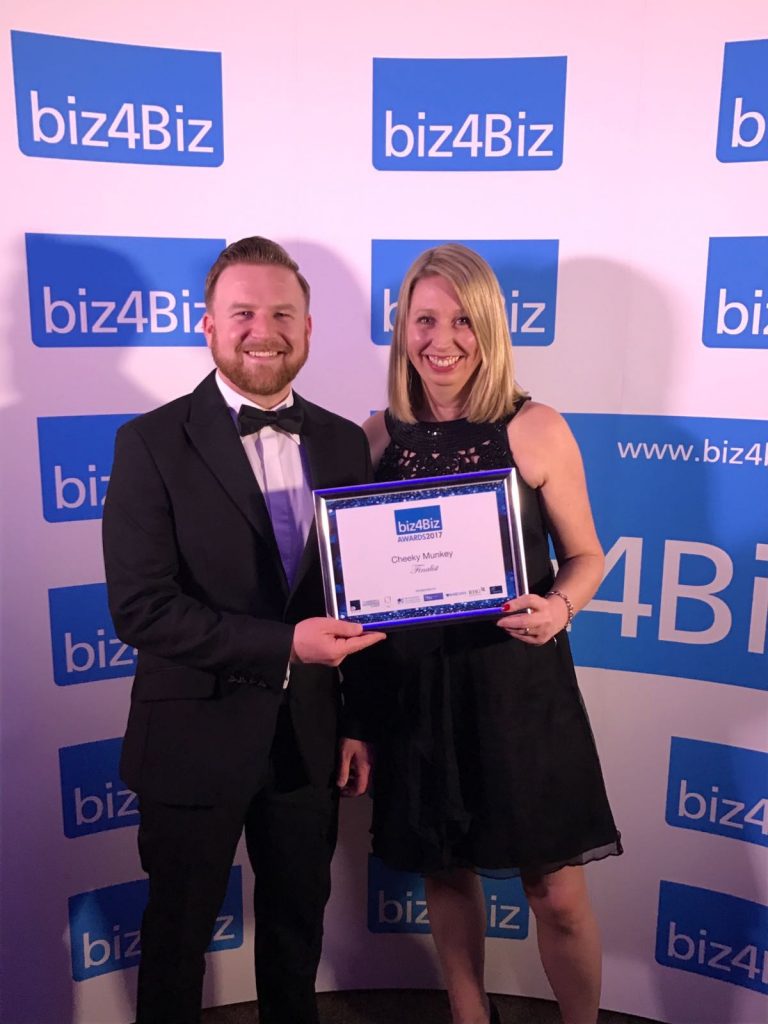 Need IT support?
Get in touch with Cheeky Munkey