Working from home has been a new experience for businesses across the globe over the last month. During the coronavirus crisis, working from home is going to be the new 'norm' for a while.
For many, the prospect of remote working full-time poses several questions: do I have the right equipment? How can I stay motivated? Will I feel 'out of touch'? Luckily, there are remote working solutions available like Microsoft Teams to keep you fully connected with your colleagues!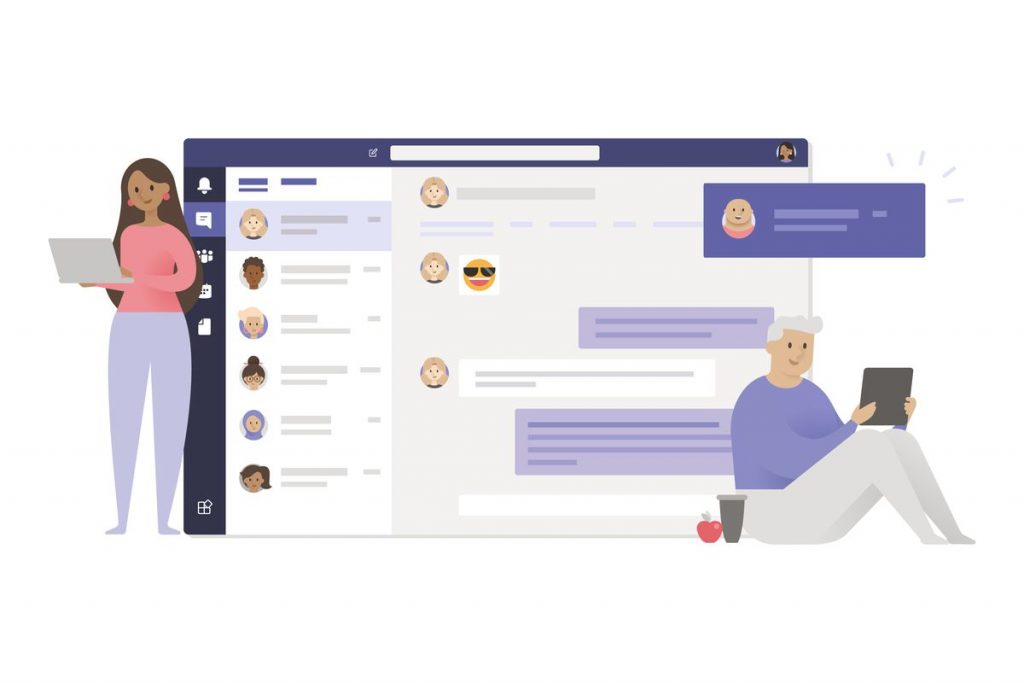 Designed to be a 'virtual office', Teams focuses on enabling remote collaboration and offers features that are more important than ever during the lockdown; seamless video calling, easy chat, file sharing and collaborative working channels, to name a few. No dedicated office space at home? No worries – just pick a quiet corner, get connected and start collaborating. Microsoft has also enhanced the security and privacy of Teams, securing the software against increasing coronavirus-related cyber threats.
Different communication options are key to effective remote working. Microsoft Teams offers a comprehensive selection of communication options to keep you and your colleagues connected, including:
1. Chat – keep in touch with your teams and close colleagues every day and share frequent progress reports.
2. Calls – Speed dial your colleagues, manage your contacts list, set-up your voicemail. Use Teams exactly as you would use your phone.
3. Meetings – Meeting virtually is easy! You can single-click to 'Meet Now', schedule a meeting or host a live event – perfect for a virtual customer event during lockdown. You can join meetings with or without video and audio and record meetings with a single click so you can recap and share on-demand. Background blur, noise suppression and quick mute options also enable you to control what your colleagues see and hear – ideal considering many of us are trying to work with children and pets around!
4. Calendar – The calendar means you can communicate with your team members without having to reach out. Block time out in your diary to focus, list certain days as 'out of office' when you're on leave and set your working hours so you aren't disturbed outside of them.
5. Status message – Set your status to 'Do not disturb' when you need privacy or personalise your message to let colleagues know you've headed out for your 'one exercise a day'! Teams also lets colleagues know when you're in a meeting, so they know not to call.
6. Teams channels – Teams channels are designed to easily share documents and organise your files. You can pin documents to highlight them to colleagues and mention people in channels to draw their attention. You can also connect third-party apps like YouTube and Adobe.
Microsoft Teams provides the functionality to empower remote working and virtual collaboration, making it the perfect platform on which to keeping running your business during these uncertain times.
Need IT support?

Get in touch now to find out how we can help your business