How to clean your desktop computer like a professional
It's a lot easier to keep a computer clean than it is to organise one that's already cluttered or infected; however, problems will inevitably occur as time goes on. Whether you need to remove malware or free up space, there are plenty of easy ways to clean your system without the help of a professional. In fact, most "professional" services will simply undertake standard default procedures that you could complete yourself in just a few hours. IT support, however, is slightly different, whereby expert help is often required and needed.
This guide will take you through a variety of different cleaning techniques that will leave your system fresh, organised and free from harmful errors.
How to Uninstall Unwanted Programs
Unwanted programs can quickly build up and cause your system to run slowly, especially upon startup.
To remove unwanted programs:
Press the "Start" icon in the bottom left corner of the desktop and navigate to "Control Panel."
Double-click "Uninstall a program."
Scroll through the list of installed programs and single-click the name to highlight new icons at the top of the screen.
Click on the "Uninstall" icon and confirm the pop-up box by clicking "Yes."
Follow the on-screen instructions to complete the uninstallation.
By highlighting the name of the program in the "Uninstall a program" section you can find out when it was last used. This could help you determine whether or not it's worth keeping. Delete all of the programs that you don't use or have no intention of using.
How to Remove Malware
Malware is a huge problem throughout the world and the number one cause of computer malfunction. Malware (short for malicious software) is essentially any form of harmful software such as viruses, worms and Trojans. Suffering from a malware infection will not only significantly slow down your system, but could also be used by hackers to steal your personal information.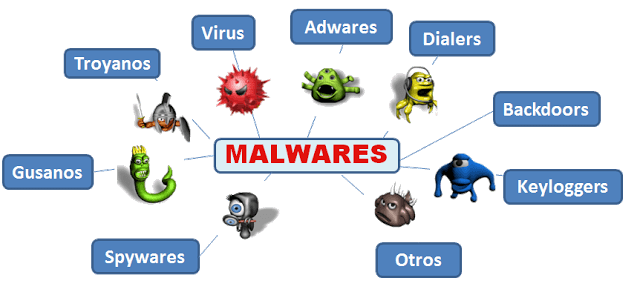 Image Credit: My PC Defender
For a detailed breakdown on the different types of malware and how it could affect your system read Sophos' white paper, Exposing the money behind malware.
If your computer is suffering from a malware attack there's not much you can do apart from download software and run scans. While it can often be deleted via the system registry, most tech professionals will simply factory restore your computer instead of going through the hassle of deleting files.
How to delete malware:
Download Malwarebytes for free from org and install the program.
Open Malwarebytes and check the "Perform Quick Scan" box.
Press "Scan" and wait for the process to complete.
Tick all the boxes in the Scanner tab and press "Remove Selected."
If you still encounter problems, repeat this process, but conduct a Full Scan instead of a Quick Scan.
Malware can stem from the most unlikely places. Even some of the world's most prestigious government websites have been subject to attacks. Prevention is often the only method of combat, so making sure you have up-to-date anti-malware software installed on your system is crucial.
Delete Internet Files
Internet files are the unsuspecting danger. While they don't take up too much memory individually, they'll often build up and become an annoyance.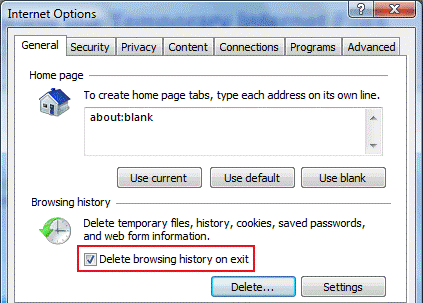 Image Credit: Vilmatech
To delete your Internet files:
Click the "Start" button in the bottom left corner of the desktop and navigate to "Control Panel."
Double-click "Network and Internet" and press "Internet Options."
Click on the "General" tab and press "Delete" from within the Browsing History section.
Select "Delete all" and confirm by clicking "Yes" and "OK."
Toolbars are the bane of the Internet and will significantly slow down your browsing. If you don't use them, delete them using the "Uninstall Unwanted Programs" method above. In addition, consider removing data from your Downloads folder if you want to free up some space.
How to Factory Restore your System
Factory restoring is the most common and extensive form of cleaning. This procedure will completely remove all of your data and reinstall Windows. If you choose to take this route, back up any important data beforehand as it will get deleted during the process.
To perform a Windows 8 Reset:
Press "Win-C" and click on the "Settings" tab from within the popup.
Click "Change PC Settings" and navigate to "General."
Press "Remove Everything and Reinstall Windows," and then click "Get Started."
Click "Next" and select "Clean the drive fully."
Press "Reset" and wait for approximately 15 minutes for the reinstallation to complete.
Restart your computer.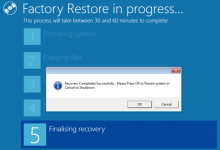 Image Credit: Know How
A factory restore is only recommended as a last option or if you don't mind losing all of your data. There are also other forms of system recovery that are less extensive. In order to perform these additional actions, follow the instructions above, but click a different option on step 4.
Conclusion
While most problems are easy to fix without professional assistance, you could save a great deal of time and effort by conducting these processes yourself.
There's no substitute for good cleaning practices. A tidy PC will not only save you a headache when searching for files and folders, but will also keep your system functional, faster and more efficient. If you're planning on performing a cleanup and want to keep your system files organized, read Life Hacker's article, How to Design and Create a Clean, Organized Desktop.
Need IT support?
Get in touch with Cheeky Munkey