IT consultancy & why your business may need it
Why do you need to use an IT consultancy?
The experienced IT professionals at Cheeky Munkey will ensure that your IT systems are working for your business. Tailored advice from a specialist IT consultancy ensures your IT infrastructure is the best that it can be.
With today's rapidly changing economic and digital climate, it is becoming increasingly advantageous to consider using an IT consultancy to support your technology needs.
Every company, large or small, can benefit from the expertise and skill of a professionally trained IT consultant.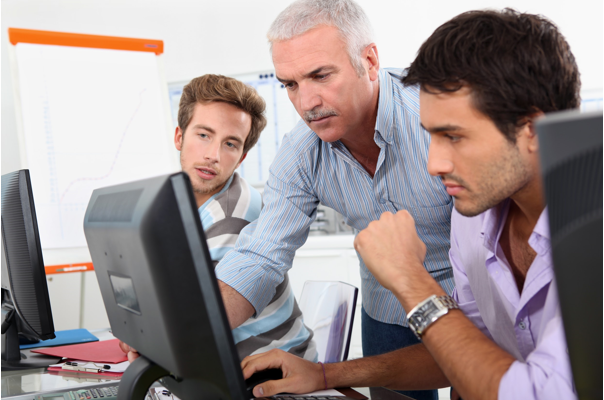 An IT consultancy can be called upon when highly specialist knowledge is needed for an important project. An IT consultant can also provide an external perspective to give an independent, neutral view to solve a problem, or you may have a situation where you need a specialist IT consultant to offer advice and assess risks and alternatives.
You also may not enough capacity in-house to deal with the workload and so you need to delegate work to an IT consultancy.
Outsourcing your IT business requirements to an IT consultancy can be beneficial for many reasons:
An IT consultancy can be cost effective
An IT consultancy is often cost saving in comparison to using in-house resource as you can hire IT experts on a contract basis for any length of time. With a contract, you will not have the usual in-house staff costs like taxes and benefits.
Perhaps you just need the expertise of an IT consultant for a specific project or you need them for a short period of time while you make some organisational changes?
By its very nature, business is unpredictable. By using an IT consultancy simply on the basis of need, you can pay only for the hours or deliverables you need, without paying a permanent member of staff.
If you need specialist expertise for a number of different and simultaneous projects, an IT consultancy can also help with the experience needed to work on a number of tasks at once.
Any business needs to review their cost structure, paying constant attention to their cost efficiency to avoid unproductive activities and unnecessary costs. By hiring an IT consultancy you can work out exactly what you need and can budget for and pay accordingly.
An IT consultancy will also help you look for areas where you can save money on new technology and look for ways to streamline your IT for a speedier more efficient production line.
Employing an IT consultancy is cost-effective for your business as it:
Improves the efficiency of your workflow
Eliminates non-value-adding IT decisions
Offers a 'pay as you need it' system
Saves money on IT purchases with expert opinion 
IT consultants are time efficient
If your employees are suffering from technology issues such as outages and downtime whilst they work, they will not be as productive as they could be. Valuable time can be lost trying to solve the problems or they may be wasting time while they wait for network issues to be solved. This is particularly problematic when all documents are now online and hitches in technology are slowing down the network.
By using an IT consultancy, you can have experts on hand who will get your systems back up and running quickly. Not only this, but they can also suggest and make changes to your systems and software to prevent the problem arising again in future.
Businesses are unpredictable, so you can call on an IT consultancy 24/7 when you need them without the restrictions of the standard 9-5 Monday – Friday office hours.
An IT consultancy offers expertise
 There are many areas of expertise that your business may need to take advantage of on a consultancy basis:
Regulatory compliance such as GDPR – conduct compliance risk analysis, regulatory guidance sessions, policy development and employee training
Migration – helping businesses to move between IT platforms
An IT advisory or ad-hoc problem solving service
Preventing security issues and identifying gaps
Future-proofing – highlighting long term IT strategies
Assessments to identify solutions to improve efficiency
Improving the standards of quality and increasing productivity with new IT systems
Good resource management
 Digital is essential to any company today, so with technology as the backbone to your business, it is too important to ask your PR or HR manager or administrative assistant to carry out IT responsibilities on top of the job you have employed them to do. Adding to their workload will overburden them.
Hiring an IT consultancy will mean that your employees can wholly concentrate on their own area of expertise and will therefore be more productive and happier in their role.
By using an IT consultancy you will maximise productivity by making the optimum use of your technology. You will also stay ahead of the marketplace with the expertise that IT consultants have on the constantly updating and changing technology and policies.
An IT consultancy will help you to use the latest technology to achieve your business objectives, grow your business and increase productivity and profit.
Need IT support?
Get in touch with Cheeky Munkey