Cyber attacks are one of the biggest threats that schools face
Cyber attacks are one of the biggest threats that schools face as new figures show that a fifth of education establishments have been hit.
Department for Education spokesperson said: "Schools are directly responsible for the security of all digital information they collate, store and retain. We issue guidance to schools on protecting data but any schools with any concerns should contact their IT service provider"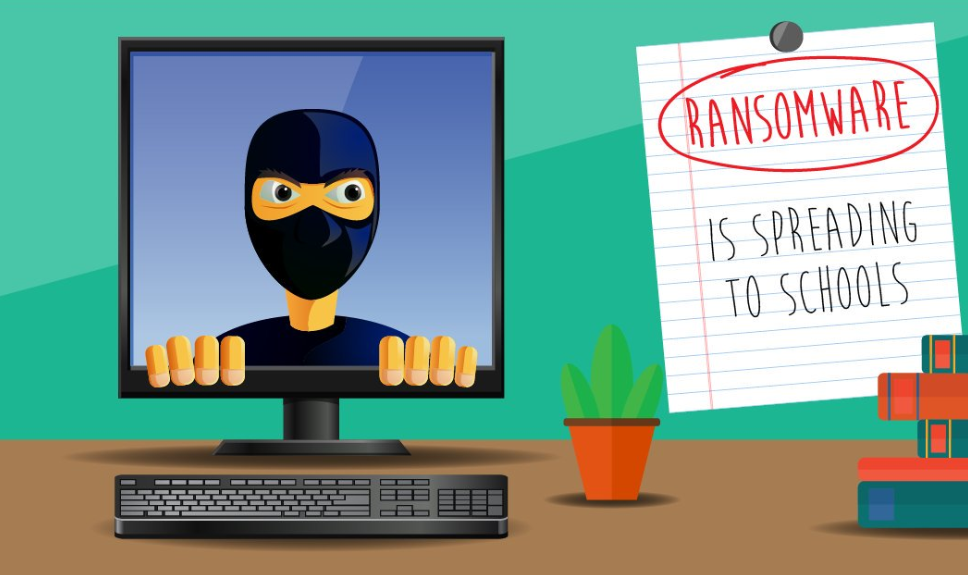 Malware and phishing are the most popular types of attacks.
20% of educational institutions have been targeted.
Hackers see teachers and parents as a "soft target"
Finance directors or bursars are targeted and asked to transfer thousands of pounds.
Footage from CCTV cameras at three Blackpool schools was live streamed on a US-based website.
Cyber attacks are one of the biggest threats facing schools, especially as it has implications for safeguarding children.
In 2017, personal details belonging to millions of teachers, pupils and parents who use Edmodo, the 'Facebook for schools' application, were reportedly on sale on the dark web.
Schools who use cloud services and outsource the pupils personal data management to third parties and apps have no oversight of it so it is hard to keep it secure.
Last year, the Independent Schools' Bursars Association (ISBA), which supports senior management staff in more than 1,000 schools, said the issue of cyber attacks had become more than an "isolated incident".
High fees and poor online security make private schools attractive to fraudsters. David Woodgate, chief executive of the ISBA, said he was concerned that the fraudsters were always "one step ahead" and could become more sophisticated in their approach.
Contact Cheeky Munkey for all your IT support and Cyber audits. https://cheekymunkey.co.uk/contact/
To read the full article, click here. https://www.telegraph.co.uk/education/2018/03/17/cyber-attacks-one-biggest-threats-schools-face-experts-warn/
Need IT support?
Get in touch with Cheeky Munkey