How to Google-proof your recruitment business
With the impending launch of Google Jobs in the UK, it's key to discover how to Google-proof your recruitment business. A guide from Cheeky Munkey answers the questions you may have.
How to Google-proof your recruitment business
Google Job search is an inevitability, says Luke Quilter, CEO of marketing agency Sleeping Giant Media. A sea of change is occurring in the recruitment sector and UK recruitment agencies need to be prepared. It could well be the catalyst for the most drastic shift in the recruitment industry since the transition to online recruitment.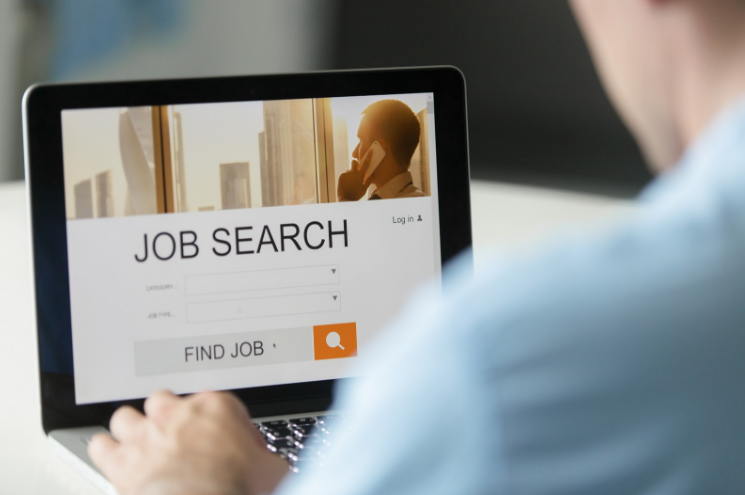 What is Google Jobs and how does it work?
Google Jobs is designed to streamline the recruitment process by connecting job seekers and employers with increased speed and ease. With the post-Brexit skills shortage expected to cost the UK economy £90bn annually, successful recruitment has never been more vital.
Instead of steering jobseekers to recruitment sites or hiring companies as it does at present, Google will provide jobseekers with enhanced search results tailored to their personal specifications and – if logged in – other details such as their address, with further filters and information to be added. It also offers bookmarking and email alert functions.
We know from observing the US implementation that Google Jobs will filter roles by:
Qualifications

Experience and job specialities

Working hours

Seniority

Salary

Commute time

Company

Reviews and ratings of the employer
In order to produce the service Google is working with a variety of recruitment organisations, whose postings will be visible on the Google Jobs site along with those of multiple other jobs providers, from direct employers to third parties.
Google has published open documentation for Google Jobs, enabling all recruiters – large and small, direct or indirect – to make use of the new service.
The recruitment organisations Google is working with include:
LinkedIn

Monster

WayUp

SmartRecruiters

DirectEmployers

CareerBuilder

Glassdoor

Facebook
There is little doubt that Google Jobs has improved jobseekers' user experience in the US and is sure to do so here in the UK. The update is designed to be intuitive and features such as the email alert service – which contacts jobseekers when appropriate job listings are posted – demonstrate that accessibility and usefulness to searchers are, as usual, at the forefront of Google's efforts.
The incorporation of salary ranges provided by Glassdoor and Payscale also contribute to the ease of the Google Jobs experience.
From a recruiting perspective, fears that the launch of Google Jobs will have a negative impact on traditional online job boards are widespread, with detractors citing the displacement of Expedia by Google Travel as evidence for the extent to which Google can disrupt an industry.
Others doubt Google's claims that the global skills shortage is as a result of disaggregated online job listings, questioning the usefulness of the update and the validity of its marketing campaign.
However, there is considerable evidence that the opposite is true. Greg Backstrom, Product Manager of talent acquisition software developer SmartRecruiters, is of the opinion that Google Jobs will improve job boards, not take them down. The algorithm reflects this – the quality of a job posting, not the size of the company or recruiter posting it, is responsible for page rankings.
This design feature is intended not only to improve user experience but also to level the playing field between recruiting giants like Indeed and smaller, more specialised job boards.
SmartRecruiters' clients have seen between a 20% and 30% increase in application volume since the service was implemented. For this reason the update has been described as a welcome change for the entire recruiting industry by Pavel Krapivin, CEO of VelvetJobs. Thus far Google Jobs is proving itself to be a valuable asset to US recruiters who are capitalising on what it has to offer.
Research shows that currently more than 50% of the top 100 UK recruiters are not Google-proof. Their job listings will not be shown in the personalised search results that Google will provide, drastically reducing their online visibility. This failure to take advantage of the new opportunities presented by Google Jobs – described by Mike Blackburn, managing director of digital marketing agency I-COM, as alarming – could be fatal to recruitment companies across Britain.
This impending catastrophe in the recruitment industry is due to the simple fact that most recruiters have failed to implement the schema markup necessary for Google Jobs to run on their sites.
The process is straightforward and Google has provided a schema markup guide to implementing the necessary code. Blackburn urges recruiters to lead the charge and embrace Google Jobs now, rather than playing catch-up when their situation becomes critical.
How to ensure your recruitment company can weather the Google Jobs storm
Recruiters should guarantee first and foremost that they are providing the best possible recruitment service, to jobseekers and companies alike.
The hallmark of an excellent recruitment service is and always will be a person-centred approach. Recruiters that prioritise targets do so at the expense of customer service, pushing ill-suited candidates into positions for the sake of speed. Agencies who are determined to achieve a high turnover will therefore find themselves providing only for companies with a high turnover of employees.
By contrast person-centred recruiters (often independent, small or sector-specific) concentrate on finding candidates ideally suited – both in terms of skill and personality – to the businesses that rely on them. This fosters good working relationships with candidates and businesses alike. Ultimately, a good recruitment agency is one that is successful in pairing the right jobs with the right people.
Recruiters should focus on providing an informed, approachable and flexible support service to candidates and businesses. This goal is achieved by thorough vetting and reference checks to make sure that:
Their employees are fully trained and have all the skills necessary for recruitment in their particular sector. They should also provide a positive working environment to ensure job satisfaction on all fronts

Their candidates have the exact skill set specified by the job listing as well as a personality and career goals that align with the company's vision. A good recruiter never misrepresents a candidate in any way – to do so is a disservice to candidates and employers alike
Given the rapidly changing nature of online recruitment, maintenance and upkeep of IT hardware, systems and software is also necessary to stay abreast of trends and give your business the very best chance of success. In addition to implementing the necessary schema markup, recruiters are advised to optimise their job listings for Google Jobs in order to ensure continued page traffic.

Like a standard Google search, Google Jobs is designed to prioritise relevant content. It is therefore essential that job listings are well-optimised by the standards of Google best practice. In addition to this, listings must contain job-specific information such as job salary – thanks to the salary comparison feature – in order to rank.

Google Jobs also places heavy emphasis on geotargeting. Searchers will receive job information based on their location, while jobseekers logged into Google have access to an even more personalised service, calculating the exact commuting distance from the location they have set as their home.

With this in mind, it is crucial that locations are tagged in job listings to ensure that pages rank for 'jobs near me' searches.
Recruitment CRM software
Google Jobs is by no means the only technological development with which UK recruiters would be wise to familiarise themselves.

According to Bullhorn's 2017 Staffing and Recruiting Trends Report, 67% of recruitment agencies use a CRM, 93% of which say that their CRM has had a positive impact on their hiring process. 40% of recruiters meanwhile predict an increase in tech investments within the industry. There's no doubt that staying up to date on sector-relevant software can give recruiters the edge over their competition.
Recruitment-specific Customer Relationship Management (CRM) software is one of the most essential weapons in the modern recruiter's arsenal. The role of a CRM is to automate the recruitment process and store CVs, applications, listings and all other necessary data. This increases exponentially the speed and organisation of the recruitment process, thereby maximising the agency's productivity and profits.
There are two varieties of CRM:
A sales CRM manages client-facing relationships

A recruitment CRM manages candidate-facing relationships
These two can be combined into one CRM for increased ease of data management.
A recruitment-specific CRM differs from the traditional Applicant Tracking Systems (ATS) used by recruiters in several ways:
It considerably reduces manual input – this frees up a recruitment team to use their time more efficiently rather than on data entry and process. This positively impacts candidate conversions and time-to-hire

It measures engagement – unlike a traditional ATS, CRMs allow recruiters to perform engagement functions, such as measuring relationships and charting candidate activity

It automatically updates – this gives recruiters access to relevant data from the thousands of candidates that have applied to their agency over the years, increasing the speed at which they can place candidates in hard to fill roles

It increases the ease with which recruiters within an agency can access information – this results in simplified internal communications and increased agency transparency
Things to look for when choosing a CRM include:
Workflow management – you can adopt the pre-programmed CRM workflow or opt for a custom configuration that reflects the workflow of your agency

Automatic data capture – not only does this cut down on administrative time, increasing the amount of time your employees have to perform recruiting tasks, but it also enables more successful data review

Predictive intelligence – this builds on automatic data capture, drawing conclusions between different pieces of data that may not be visible with an ATS

Mobile access – with many candidates browsing recruitment sites on their smartphones, mobile compatibility in recruitment is more essential than it has ever been

Security – this safeguards recruiters, who handle large amounts of sensitive data. Look for screening companies that are SOC 2 certified

Flexibility – in order to streamline agency workflow, look for a CRM that can be adapted to fit your individual needs.
Need IT support?
Get in touch with Cheeky Munkey