Cheeky Munkey is awarded ISO 9001
Today Cheeky Munkey have been presented with a certificate to outline our commitment to ISO 9001. Through regular assessment and consultation we have now been approved by QMS International Ltd to demonstrate that we meet the regulatory requirements and apply the system effectively throughout all of our business processes.
Our ISO 9001 journey encompassed the entire organisation, all members of staff adhere to standards and guidelines in their everyday practice. These are recognised around the world as invaluable Quality Management System standards. We are very proud of this achievement and look forward to working towards ISO 27001 in the New Year.
We celebrated in the only way we know how to – with cake & bubbles!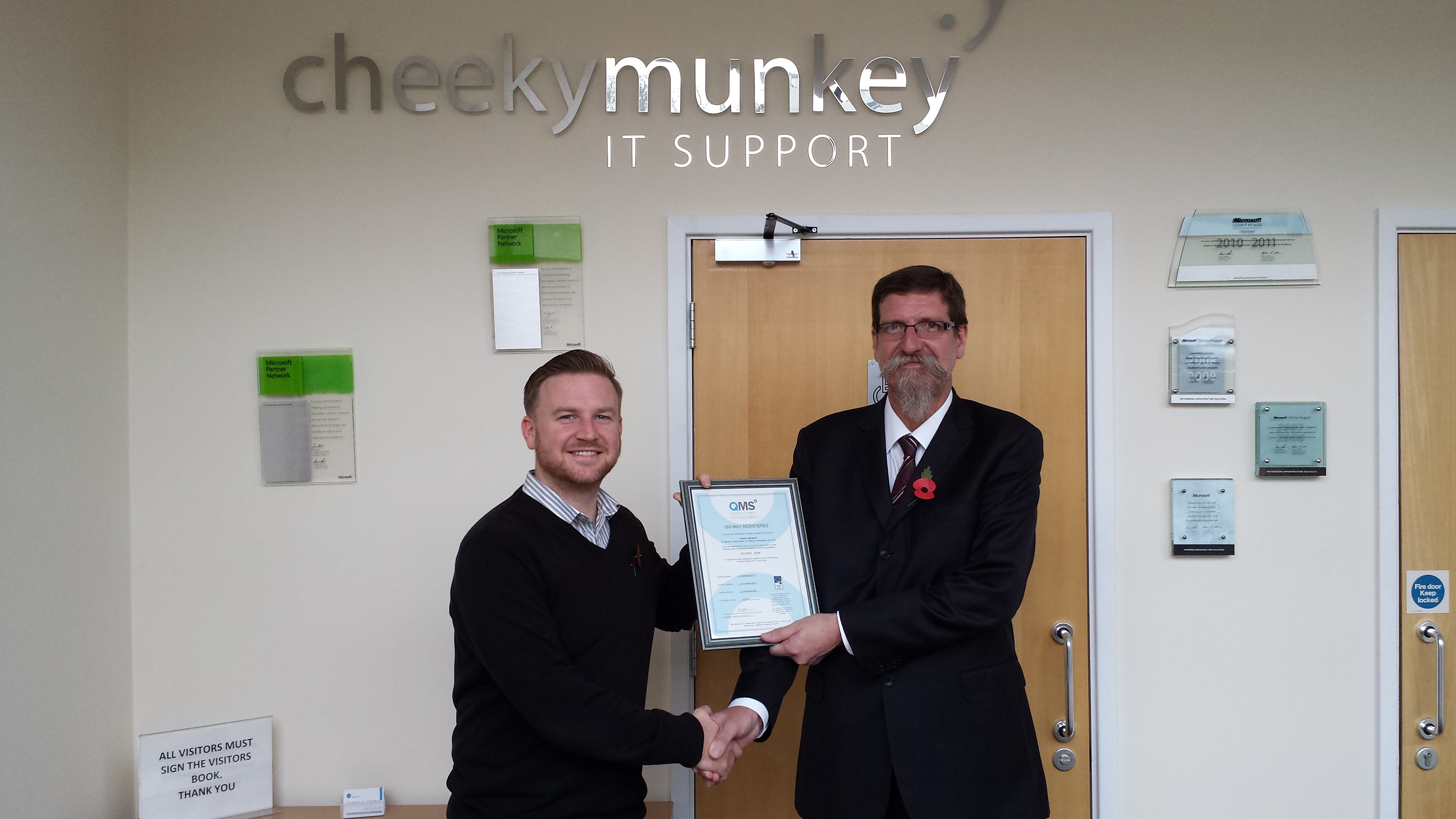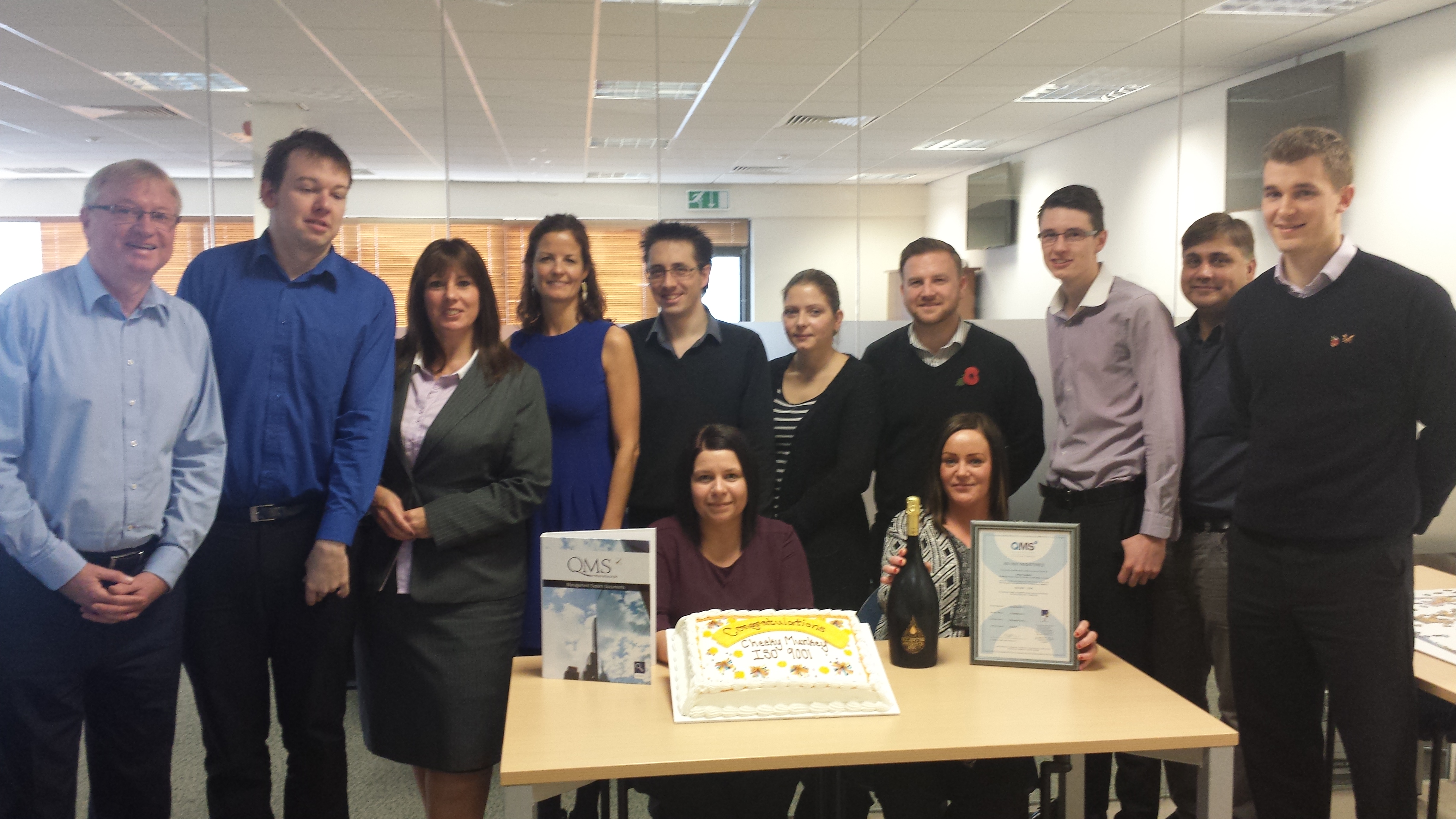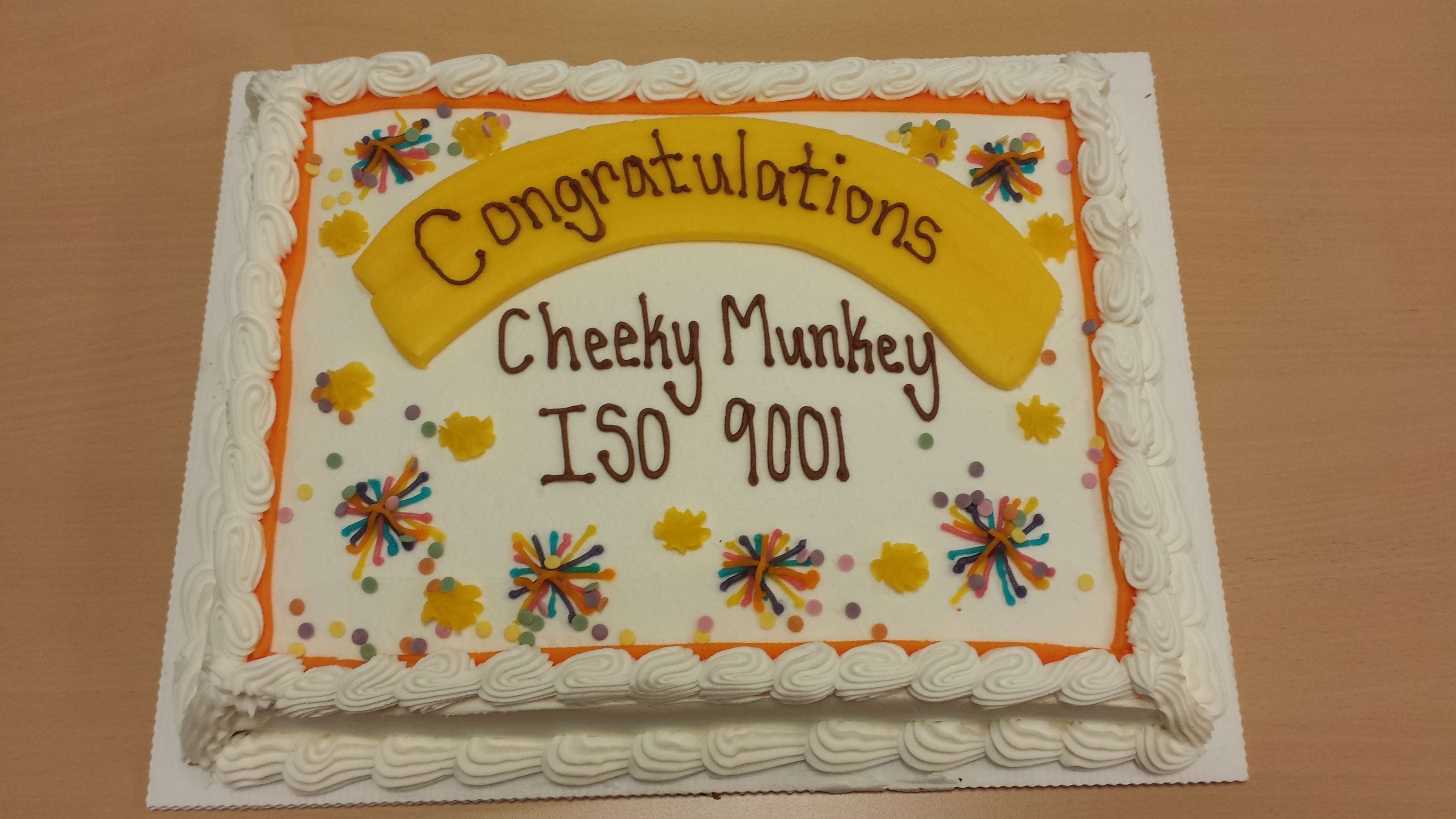 Need IT support?
Get in touch with Cheeky Munkey