IT hardware as a service
IT hardware as a service: what is it?
IT hardware as a service – also known as HaaS – is a situation in which a third party is responsible for providing all physical computer equipment necessary for your company to run, rather than you purchasing it yourself.
The third party provider is also responsible for the updating and maintenance and if necessary the replacement of the computer equipment and are paid a fee for this. HaaS is a computer hardware solution that is beneficial for many companies who do not wish to  – or cannot yet afford to – purchase their own computer equipment.
What does IT hardware as a service include?
If you opt for IT hardware as a service, the equipment you choose is tailored to the needs of your company. Every company's needs are different and a high level of customisation and flexibility is possible with HaaS.
Hardware commonly provided includes:
Monitors

Laptops

Tablets

Workstations

Servers

Routers

Switches

Helpdesks

Wireless devices
The service provider will do this by continually monitoring and auditing company software and systems to ensure that all necessary licensing is updated.
What are the benefits of IT hardware as a service?
There are many benefits to using IT hardware as a service as opposed to purchasing company hardware outright.
Assigning the maintenance of your computer hardware to a HaaS provider saves considerable time, money and effort because it eliminates the not inconsiderable cost of updating software to keep up with ever-updating technology.
Not only does it reduce the cost of ongoing IT support, but outsourcing hardware IT maintenance in this way also eliminates the productivity loss caused to your business by outdated or malfunctioning equipment that takes up valuable employee time in the workplace.
When your computer equipment becomes out of date and is in need of replacing, you can leave that responsibility to the HaaS provider rather than having to spend valuable time and money researching and purchasing the latest equipment.
IT hardware as a service can provide a streamlined and highly efficient model for managing the technology of a business.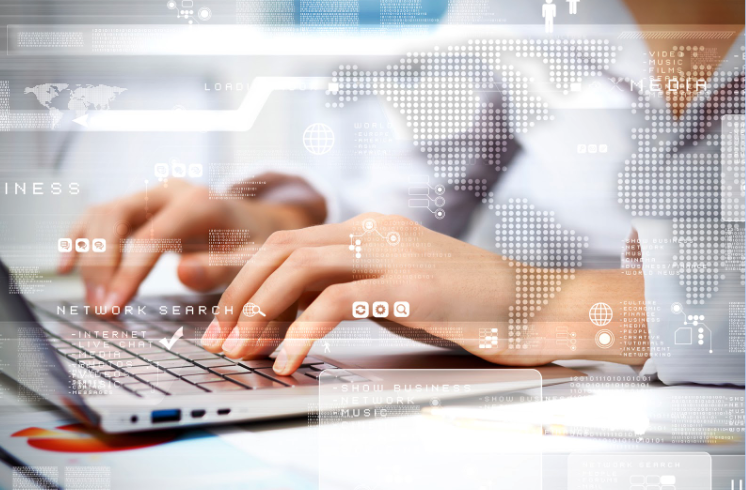 Who can benefit from IT hardware as a service?
Whatever the purpose and size of your company, IT hardware as a service is a technology solution worth considering.
Purchasing computer hardware is a significant upfront investment for small to medium enterprises (SMEs). IT hardware as a service gives SMEs the chance to access high quality computer hardware which they may not be able to afford to buy outright.
It isn't only smaller companies that stand to benefit from outsourcing their hardware. Larger companies might find HaaS preferable to the multiple inconveniences of purchasing enough computers for their business and maintaining them to the necessary standards.
In comparison, IT hardware as a service represents an easier and more streamlined business function for many companies, regardless of what they do.
Are you curious to find out more about IT hardware as a service and how it could benefit your company?
We specialise in providing the latest computer equipment to businesses of all scopes and sizes. Our partnerships with suppliers mean that we can provide our clients with the equipment they need to ensure the smooth and productive function of their business.
Get in touch and one of our experienced team will be only too happy to answer your questions and come up with the best solution for your company.
Need IT support?
Get in touch with Cheeky Munkey