What You Should Look for in a Cloud Hosting Service
For business, the future is in the cloud. It is therefore important to know what to look for in a cloud hosting service. Forbes has said that 83% of enterprise workloads will be in the cloud by the year-end. There's a distinct advantage to using both public and private cloud solutions because it offers more flexibility in business.
Flexera also says that the businesses that do use the cloud, 91% of them use a public cloud, while 72% use a private cloud. Either way, it suggests that there's scope for switching to a cloud hosting service. With that in mind, there are various things that you should look for in a cloud hosting service.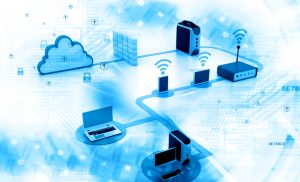 The Features to Look For…
When you've decided that you're going to be starting the process of migrating to a cloud management service and platform, you've already completed the first positive step in the right direction. From there, you should be looking at what kind of business you have, and what your needs are. You also need to consider where you'd like to be in the future. Here are the most important features that you should be looking for in cloud hosting:
• Scalability
There's always going to be a need for scalability because over time, your SMB will grow, and you'll need good cloud hosting in order to offer that. The extra resources that will be needed from time to time will be handled for you, giving your clients a better service.
• Security and Compliance
No matter where you are in the world, security is an important feature. Whether it's GDPR or country-specific regulations, having compliance will measure the same on the scale of security to protect your business data from the outside.
• Technical Support
Since your cloud partner will take care of most things on that side of the world, you may not even need to get support, but if you do, you must have the best kind type of technical support. You'll need a host that offers 24/7 support all year round.
• Migration Assistance
If your company is one that is completely transferring across or even just making use of cloud-based support, then migration assistance is essential, and offered by many hosting services. They'll help to provide expert assistance, spotting problems before they arise and ensuring a smooth move.
• Price
The price point will always be important too. It doesn't mean that the most expensive cloud hosting is always the best, that's why it's one of many factors to consider.
• Reputation
The reason that a lot of cloud hosting solutions are popular is that they work well. Never try to look for something completely brand-new because it might miss the mark. Popular cloud platforms exist because they work well.
Our Top Pick: Microsoft Azure
There are many recommendations that people will put forward as their ideal hosting solutions, and we're in the market so we're able to discuss our top solution and why we feel that it works for all. There's a degree of flexibility and you only pay for what you need.
Microsoft Azure is deal for many types of businesses, making it one of the best solutions out there. It has scalability and allows workers to focus on more important things without worrying about back-ups and security. Azure is an incredibly powerful platform with multiple features that will make life so much simple. If anything, it's perhaps more than some folks need, especially if they are just hosting a website.
Need IT support?
Get in touch with Cheeky Munkey